First, let me say I don't know how many days my organization needs will last but I will do my best as long as possible to post about them.
I got the neat bug shortly after new year.
EVERYONE
in blog land seems to be posting tips tricks and DIYs to get home and life organized. I was
inspired
.
So I started in the kitchen. This was my first step. We were having a get together and realized we did not have enough glasses for all our guests. So we bought new ones. Unfortunately that meant our already crowded cupboards were even more cramped. I picked up a three piece set of wire racks at Wal-mart for $8.
The before (minus a few glasses in the dishwasher):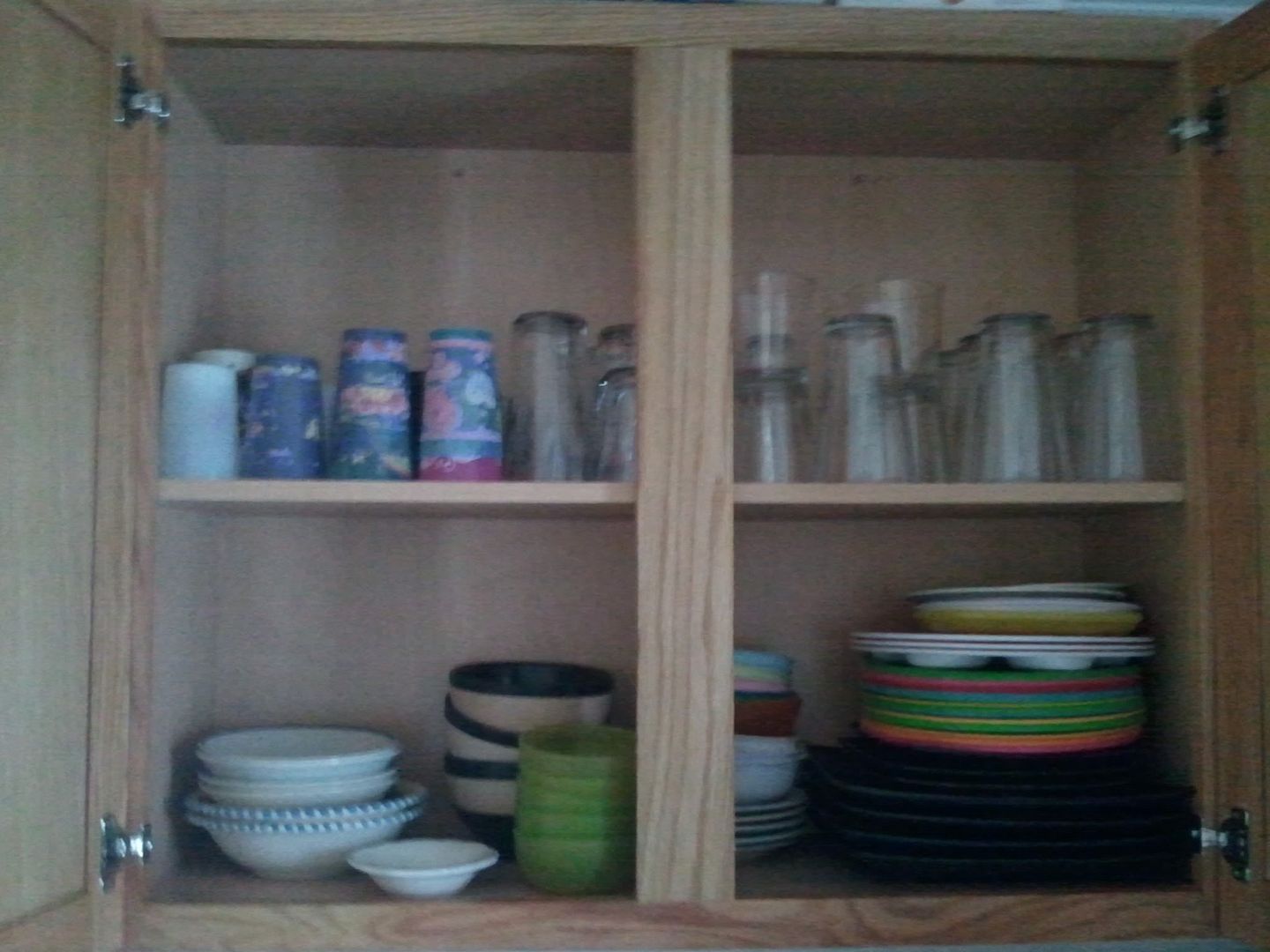 And the after, with more glasses: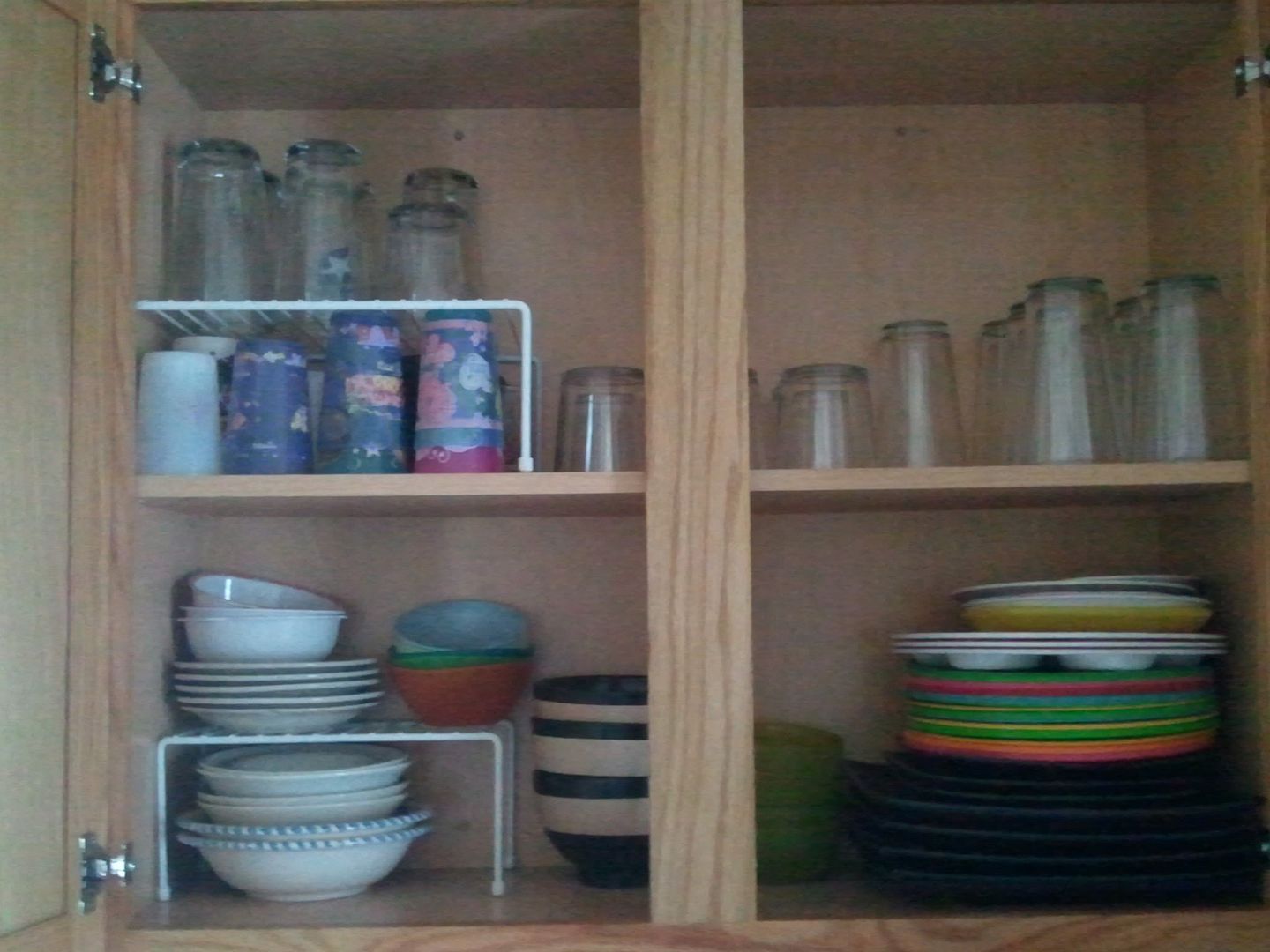 This was when I decided to get all white dishes. I know it will look more put together then.