When the hubby carved our pumpkin, I managed to remember to save the seeds before he tossed the string inners. Let me just say that is not the funnest thing in the world. It feels like brains, not that I know what brains feel like...
Anyway, we rinsed the seeds off in a colander in the sink then dried out them in the oven. I let them sit out to dry overnight as well.
I had read on a blog that an easy way to paint pumpkin seeds is to lay out long "donuts" of tape and stick the seeds to the tape. This way they won't roll around. However, I cannot find that blog anymore, so if it's yours, please let me know so I can give credit where it's due.
Here's the middle laying them out for us, and then painting them.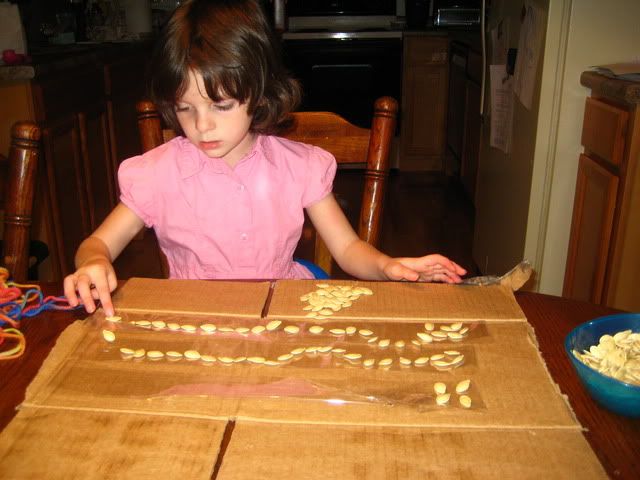 She painted 1/3 of them brown, and then split the remainder into four groups which she painted red, orange, yellow, and green.
I had drawn some simple basic trees on white cardstock and written their names and the year at the bottom. Using regular school glue, we drew squiggles on the tree and the girls stuck the brown seeds to the tree trunk and branches. Then we put little dots of glue all over the tree tops and the girls glued the other colored seeds as leaves.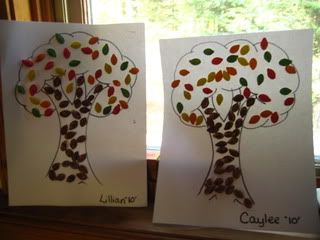 We still have a big pile of seeds leftover that we plan to paint for a Thanksgiving craft. Maybe turkeys?