We went pumpkin picking at the beginning of the month and the girls each picked a pumpkin.
The hubby carved "our" pumpkin (I just let him have his way with it) and we had put some of those battery operated tea lights (not shown in the picture):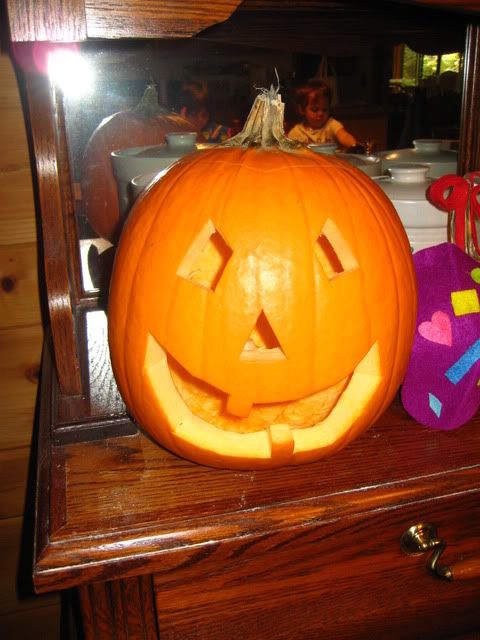 The girls wanted to "decorate" theirs rather than carve them. So we pulled out our giant box of felt and went to town. I wish I had remembered to pull my camera out while we were making these.
This is Brianna's "witch":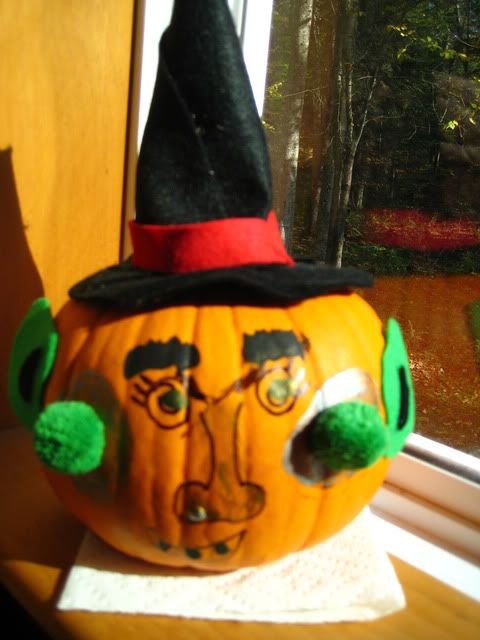 She drew the face and filled in the nose and eyebrows with paint. For the hat, we did a donut shape out of black felt, then glued a felt cone on top of it over the stem of the pumpkin. The ears are green felt with black centers, and of course her witch would not be complete without the green "rosy" cheeks!
Caylee wanted a less scary pumpkin, so she made a butterfly: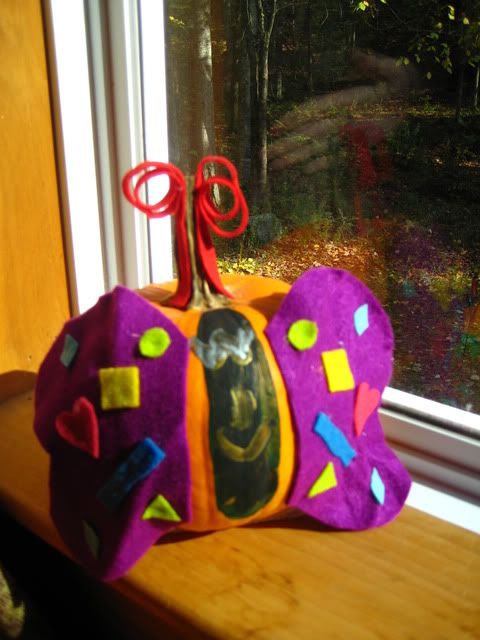 Cay painted the "body" and face. I helped her cut out and glue on the shapes for the wings. For the finishing touch, we cut skinny strips of red felt and rolled and glued them periodically for the antennae.
Later that week Lilly decorated hers. She is a bit too young to play with scissors and hot glue, so she painted hers. She's really good at making faces:
The back of the pumpkin has blue hair too :)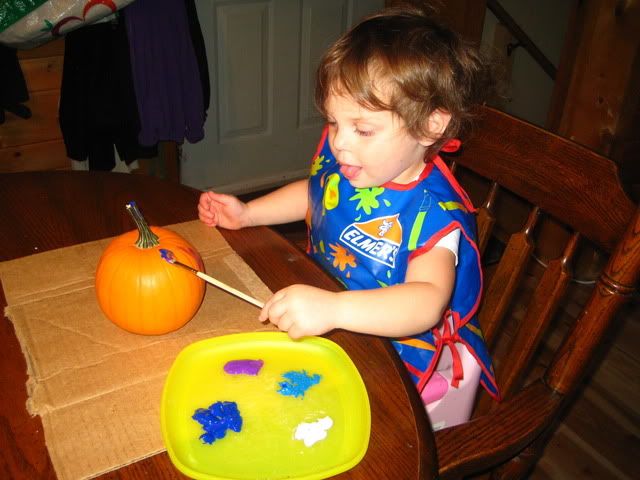 She had a bit much fun with the paint, she tried to paint her eyes!