My sister
begged
asked very nicely for me to make her a diaper bag. Her requirements were that it be big enough to hold 2 little one's worth of stuff, and have interior pockets suitable for bottles and other baby necessities.
I stumbled across
this tutorial
on
Sew Much Ado
and figured I'd give it ago.
The outside of the bag is made with Michael Miller's "Carnival Bloom" in corduroy. I bought this fabric from
Above All Fabric
. Melanie, the shop's owner, is incredibly sweet, ships quickly, and sells quality fabrics at great prices.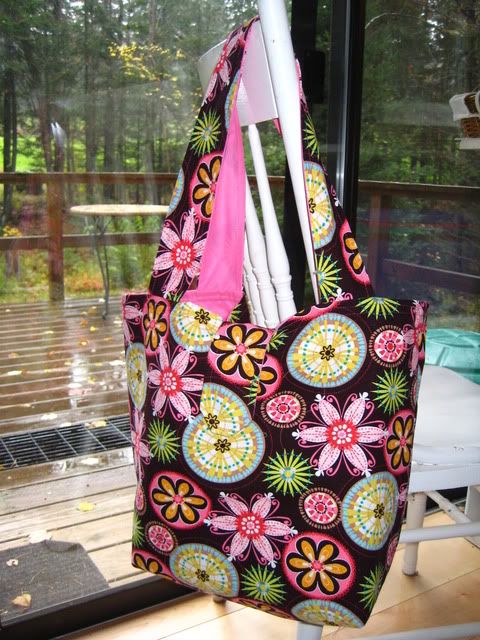 The inner is just a plain pink cotton woven fabric. For the pockets I used the Carnival Bloom print as well, but cotton woven instead of corduroy. I made some bias tape out of the pink fabric to go along the tops of the pockets.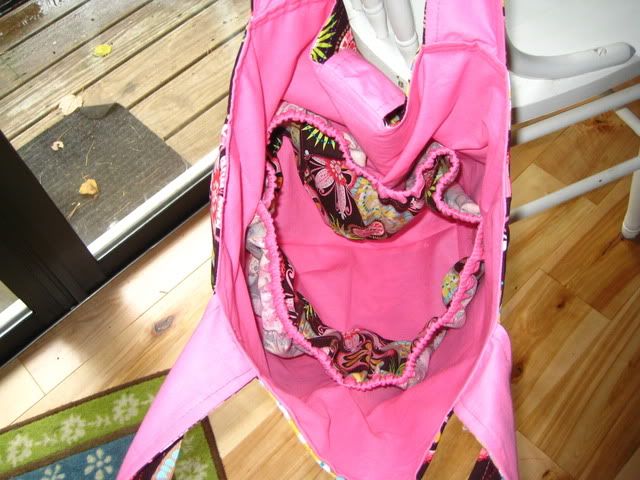 I also whipped up this carseat blanket for her baby girl using the woven print and some cuddly, silky, furry fabric.
Thanks for looking!!