Can you believe it? I know I don't post often but I'm already to 100 posts!! I feel like dancing or something. Well, maybe no dancing. I broke my toe and it hurts to even step lightly, dancing is probably not a good idea.
We've been enjoying our summer here. Lots of time spent outdoors, in the back yard and at the beach. And I've been busy working on bows for my
new shop
at
Cloth Underground
. The shop is all done in CSS and as someone who mostly knows HTML, it was a bit of an adjustment.
I have been doing some sewing, I made these cute pencil rolls for a lady on
Cloth Diaper Nation
. Well, for her daughters, for school. I need to make some more for my own girls.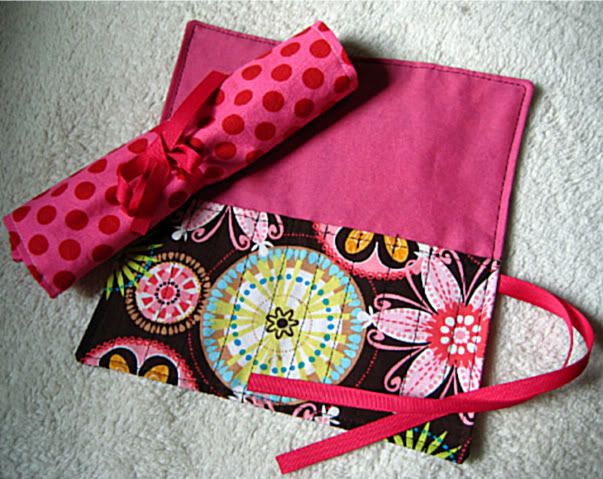 Would you like a tutorial for them? They were pretty easy to make.
I also made this chef's hat for another mama on CDN. It's adjustable with two different snap size settings so it can grow with her little one's head.