Spray paint that is. I've been trying to love it. I sprayed
a couple frames
a while back to make wall decor, and then I *tried* to spray paint some shutters. It didn't happen so well, probably because I did it in a windy day, so I gave up on that task (for now).
But today I got a bee in my bonnet to spray some frames for some more decorative wall pieces.
The frames before were this weird tannish gold color. Hubby's best friend got me a box to lay them on (before I was using plastic bags...not a good idea!).
I sprayed them (duh) with that pretty oil rubbed bronze that I love and let them dry in the sun.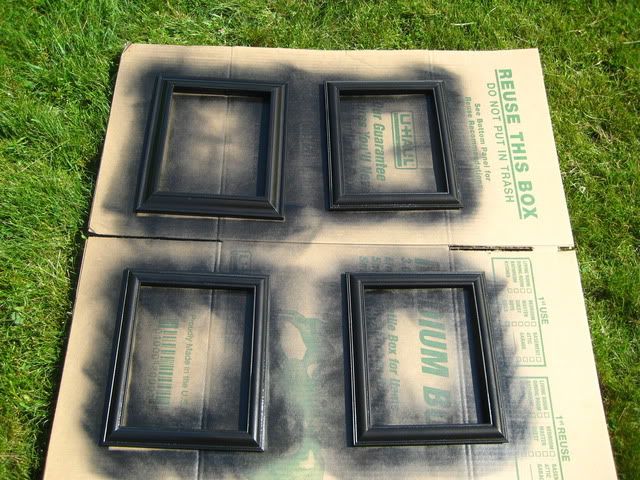 While they were drying, the littles and I ran to the craft store and picked out some some scrapbook papers to use inside the frames. To be honest I was looking for something with creams, deep browns, reds, and blues, but I couldn't find what I loved. These will have to do though, for now, they remind me of summer holidays.
All framed up and hung on the wall.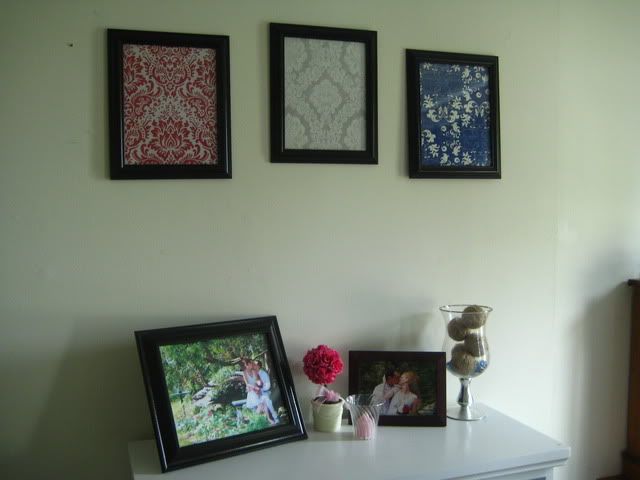 And my favorite wedding picture in it's newly painted frame
TYFL! Have an awesome afternoon!!