If you're not a member of freecycle, you're really missing out. Not only is it a great way to pass on unwanted items from your home and keep them out of landfills, but you can always get some great stuff - FREE! I try to post "Offers" of items we're no longer using at least twice a month. And every once in a while I'll post a "Wanted". This month, we were in search of a toddler bed for the littlest one. My ad was simple "Wanted - Toddler bed - *my town*" and the description - "Looking for a toddler bed for our daughter, wooden or girly, she loves Dora, princesses, etc. Can travel to pickup!" We certainly would have purchased a bed, but we didn't want to spend a fortune and even the used toddler beds on Craigslist these days are really high priced.
Thankfully, a sweet woman named Carrie answered our ad and we coordinated a pickup time with her. The husband went out this past Thursday and came home with this gem!
Look at the lines, the structure! The beadboard headboard! *swoon*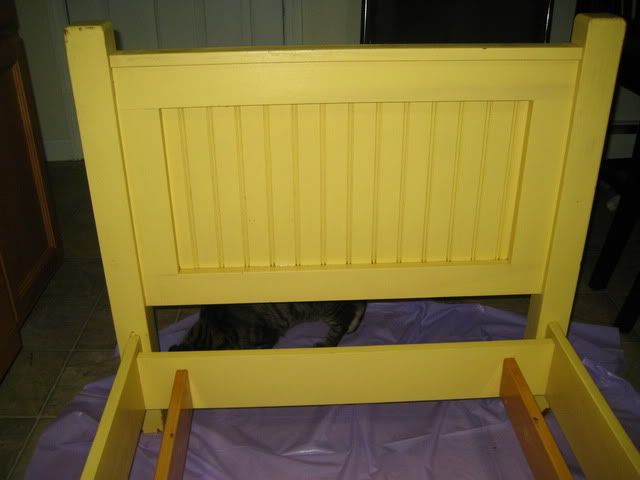 I just
knew
this bed was going to be fantastic, it just needed some sprucing up. My initial plan was to paint it white, but after talking with the hubby, we decided to let our two year old pick a color herself. Her choice was Imperial Plum from Olympic (available at Lowe's).
We went with a flat finish by advice from the paint mixer man, since the yellow was a flat finish, he said it'd cover it easily, and we wouldn't need a primer. Last night we washed it down with hot soapy water, let it dry, then put on the first two coats. The yellow was still poking through and we were tired so we left if for the night and went to bed.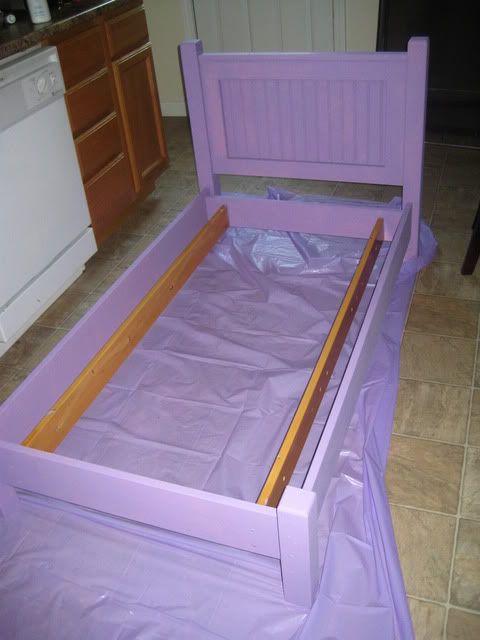 Then this morning I touched it up,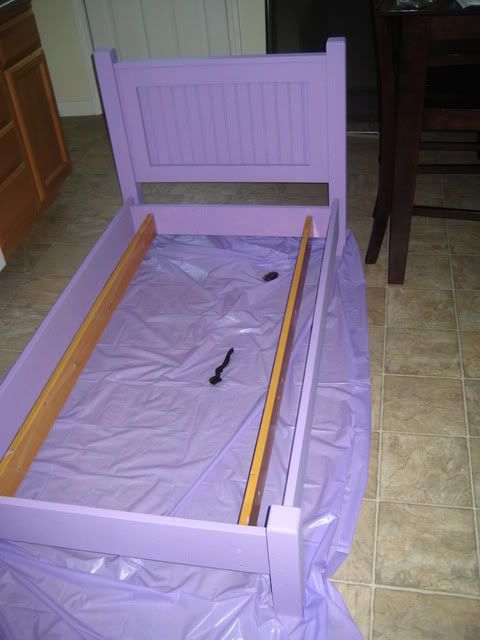 and the hubby put the spring part back on. All set up in their bedroom... Voila!
Doesn't it look great? Perfect for this little girl!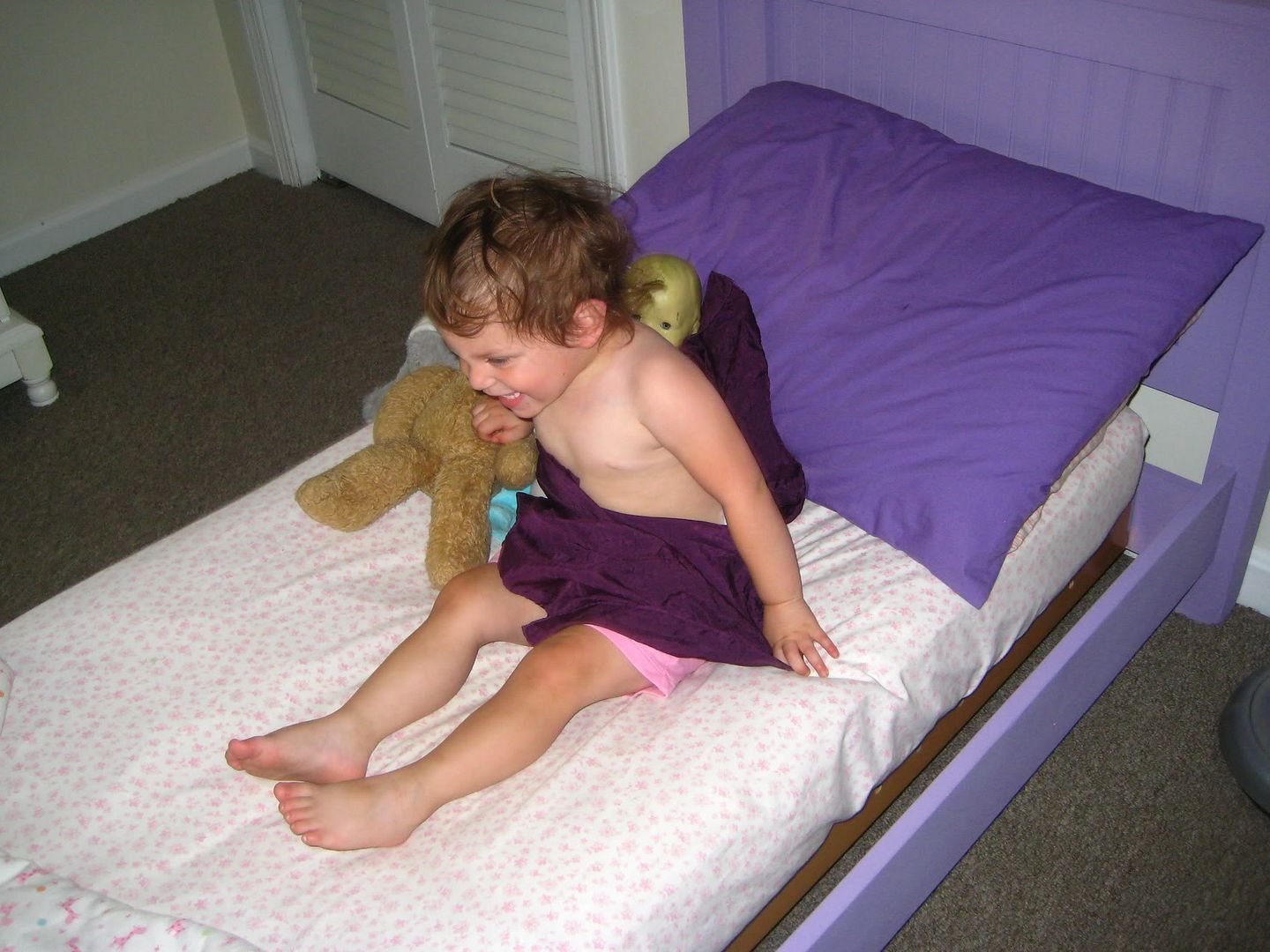 Now I just need to make a coordinating bedding set...or should we just buy one? More decisions!
I'm linking up to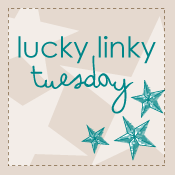 and