It has been a world of insanity and chaos here lately. I came down with some sort of head cold and subsequently got everyone else sick. My two littles have had the hardest time, their colds turned into ear infections and let's just say no one is happy in our house right now.
In the midst of feeling yucky, I've been trying to keep busy. Last week I got some quiet time and cut out a whole mess of pieces for 8 mama cloth pads. I plan to get them sewed up tomorrow if my middle one goes back to school. I think when these are done my stash will be complete.
I also had some orders for bows over the last week.
These were for my friend Nichole's daughter Julia.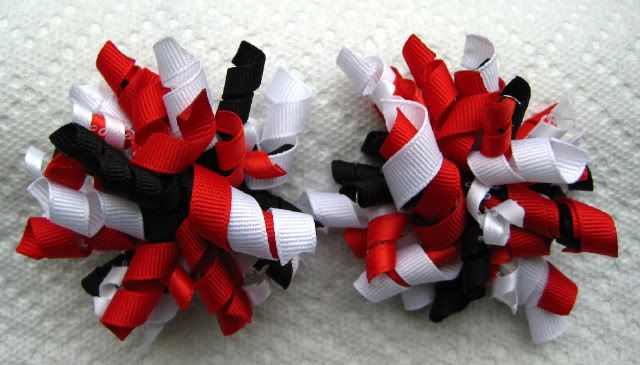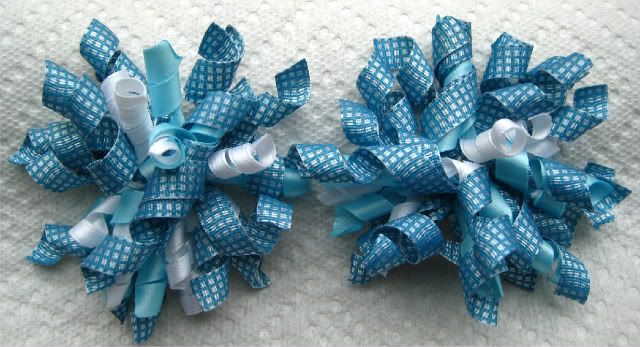 And a couple custom orders from
my etsy shop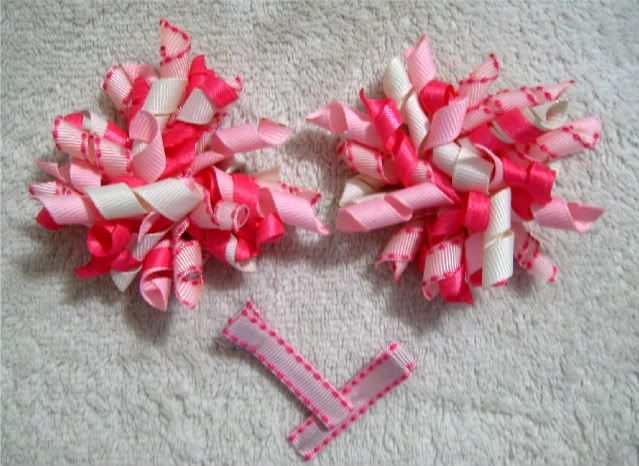 And lastly, a whole mess of clippies for my girls. They helped me use up some scraps of ribbon. I think my oldest is tired of wearing bows, but she does like clippies.