We bought a new table as a Valentine's gift to ourselves, it was something we needed and wanted, so we just went out and got it. Not something we typically do, mind you.
Here she is! Isn't she beautiful? I love the color and the lines and the curves of the sides.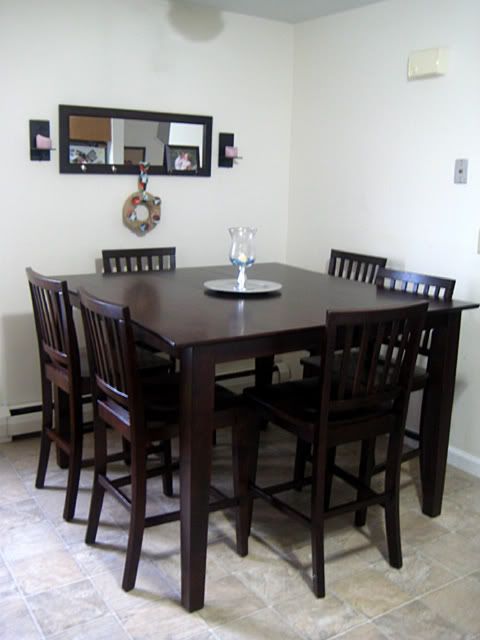 It has a leaf in it at the moment but we can remove it to make it a smaller rectangular table. It's pub height too, which I love!