It's finished! *passes out from stress and exhaustion!*
This was such a hard piece for me to do. I didn't want to mess it up, I did not want to ruin the fabrics. I ended up using Sandi Henderson's
Claire pattern
instead of the Pink Fig one and I'm glad I did. I think it perfectly fits the little ones personality.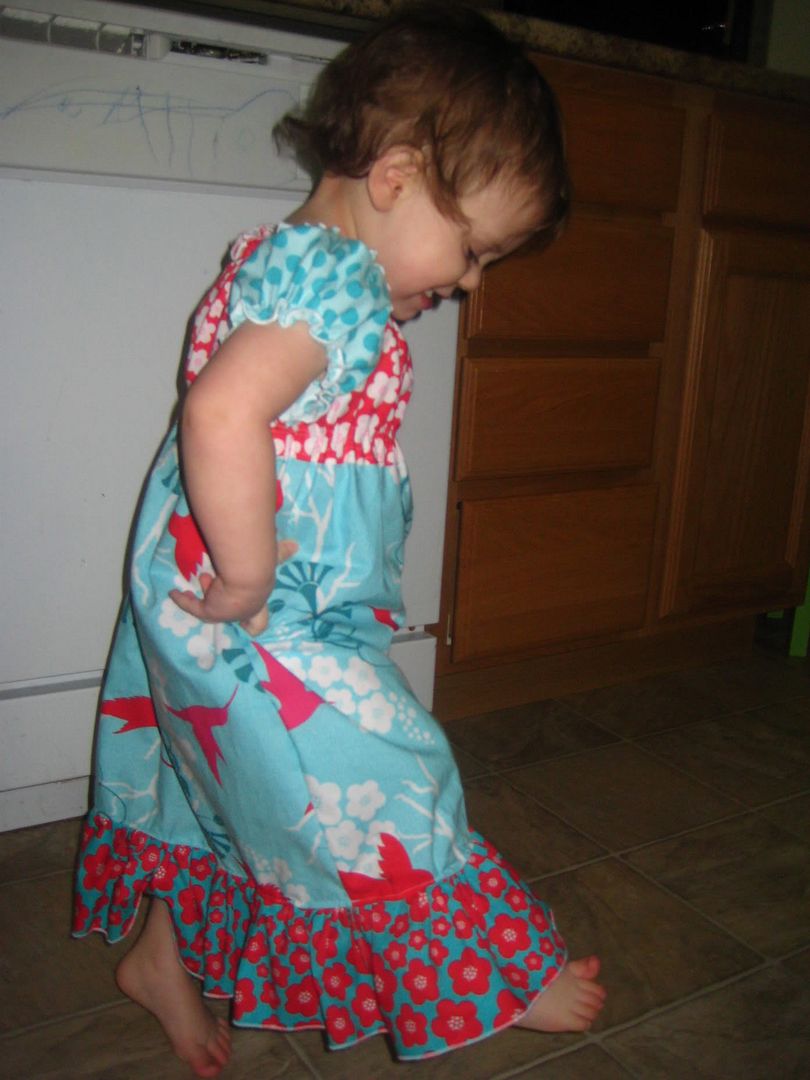 This pattern requires shirring. Which means sewing with elastic thread - something I've never done before. I fretted the whole time and actually avoided touching the dress for two days even though that was all that was left to do on it. I was worried I'd stretched the elastic accidentally when threading the bobbin. And I was nervous that I'd have the tension too tight and just plain screw everything up.
She's pretty pleased, don't you think?
She said "I a prinpress!" (princess, in case you don't speak toddler). She even wanted to sleep in it. There was lots of twirling and "I so pretty!" going on when she put it on.
Now I just need to make her bunting banner with the scraps and a few more things and her party, which is less than a month away, will be complete :)