My girls and I went on a little bargain hunting adventure today. They had never been to Goodwill, and I hadn't been myself in quite a while. So I loaded them in the car and off we went. I wasn't in search of anything in particular, but I knew I wanted to focus on household items and decor.
I found this great apple shaped wire fruit basket (at least, I think that's what it is!) for $2.99. How fun is this? I now must go to the grocery store tomorrow and stock up on more fruit to fill it.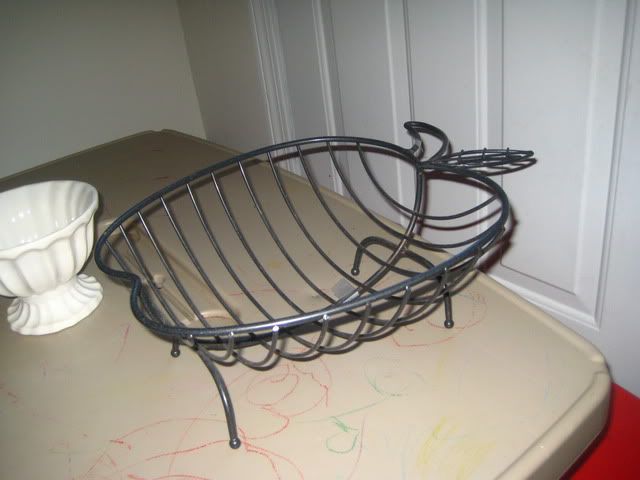 An then I found this lovely little dish. So pretty and creamy. She (yes, I've determined the bowl has a gender) was just $2.99 as well.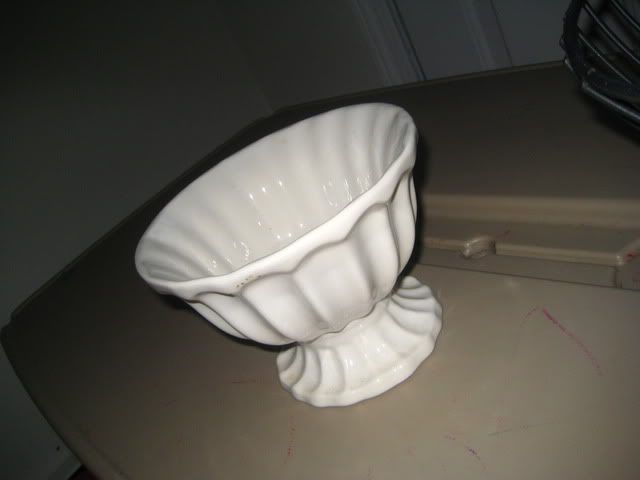 And at the beginning of last week I picked up these beauties on Craigslist. For $7.50 each. They're sturdy and beautiful. I've had DH hang one in our stairway and the other in the kitchen. He's going to paint them a dark black/brown. I think that little dish above will look fabulous on them when they're done.
We also swung by Target this afternoon to browse the clearance endcaps. I found that a lot of the linens, like table cloths, napkins, and curtains, were on clearance. I picked up to dark brown curtain panels for $1.98 each and some creamy sheers for $1.98 a pair. I didn't get a picture of them in the package because I already hung them up.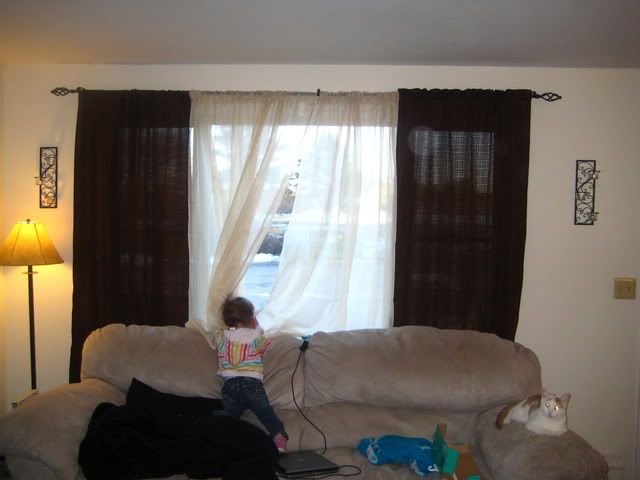 I think I want to go to the other Goodwill in our area tomorrow, and maybe the Target near the Hubby's work to see what other things I can find :)
Happy Sunday!