My oldest gets to have her first school party for Valentine's day. This is a big deal. As mentioned before, her preschool is non-denominational, and as such they don't have ANY holiday parties. The kindergarten is VERY into holidays.
We got the letter home saying she needed a decorated box to "receive" her valentine's in as well as 18 valentine's for her classmates. Using an old tissue box, some paint, glue, glitter, and foam stickers she created this: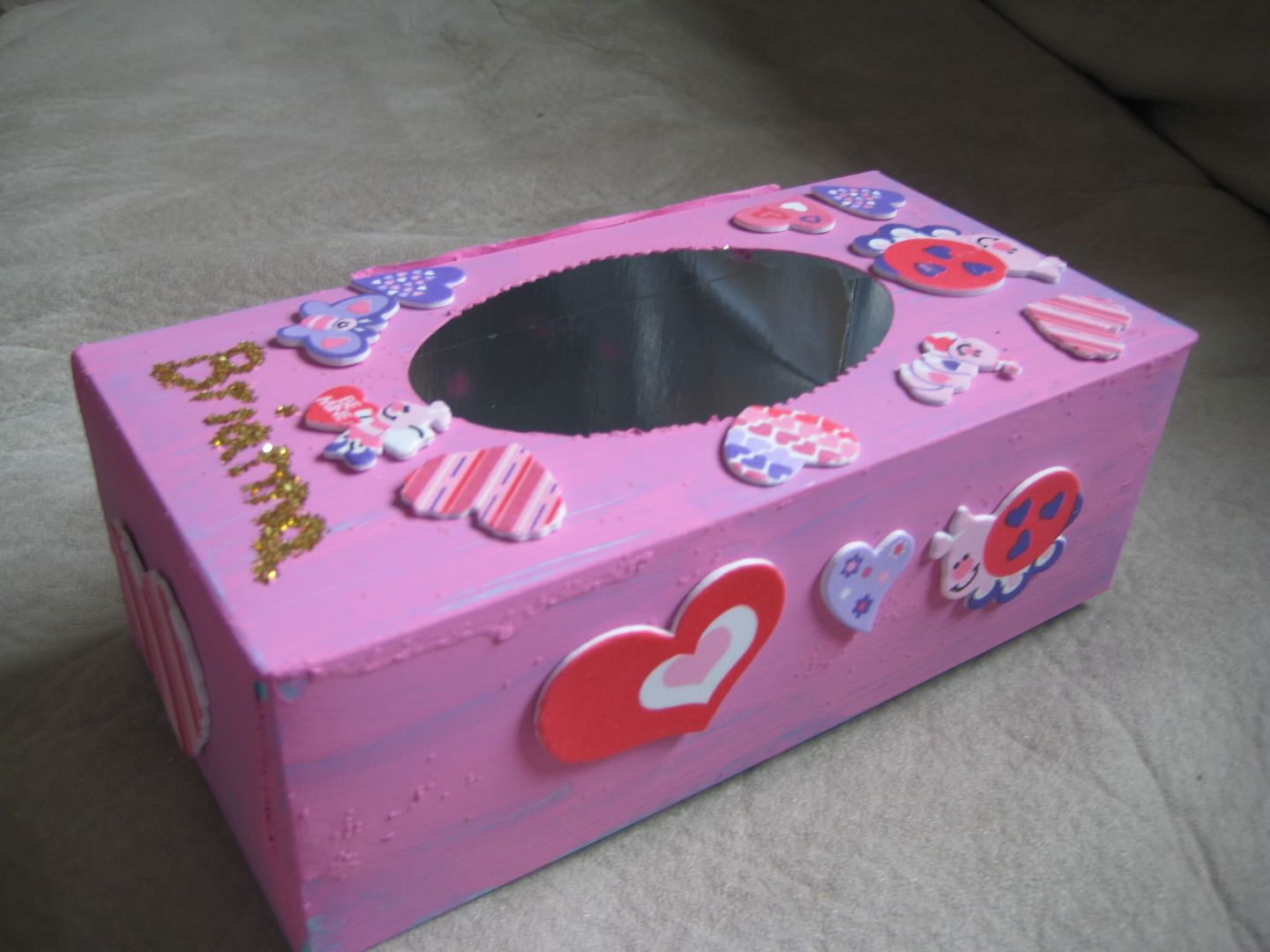 Cute huh? I love that the inside is a shiny silver, almost like it knew it was going to be fancied up later in life.
And her invites:
We printed out heart shapes, cut them with pinking shears, and she wrote her name on them. In an effort to keep the party less chaotic, the teachers asked the little notes not be addressed to any person in particular, this way the kids can just put the valentine's in the others boxes and it'd go much smoother. Once she "decorated" the white parts we glued them onto construction paper squares. She stuck foam stickers on the backside and we glued tiny flower sequins to the fronts. I love them, don't you?
Her party is Monday so these are just waiting to go. I am excited for her, almost as excited as she is to have her first real school party.