I've been planning to put this together for about a week, and only just this morning got around to it. I'm feeling lazy.
Anyhoo. I love this Dick & Jane fabric. It's so fun and sweet, classic but new, at the same time. Someone dear to me is having a baby and I wanted to get started on making her some things. The gender isn't known yet so I figured this was neutral enough.
I started with these things - frame, fabric, staple gun, scissors, ribbon, and hot glue. I had already painted the frame and sanded it a little.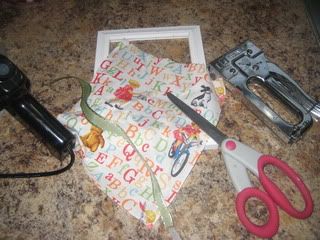 Stretch the fabric across the back, stapling the top, then the bottom, and finally the sides. I found this is the easiest way to get it from puckering.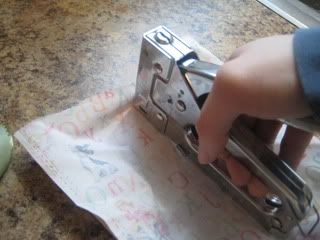 When it was all stapled, it looked like this.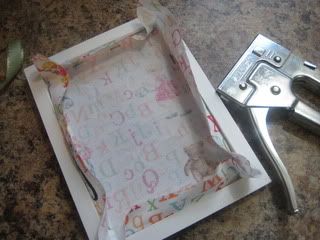 Then trim the excess fabric.
And Voila! Pretty yes? I was going to attach ribbon but decided I liked it without.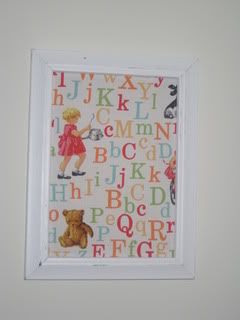 There you go :) Easy, pretty wall art. I'm going to put together a few more of these so it's not just one piece of the fabric.
I'm linking up to

and
Lucky Star Lane - Lucky Linky Tuesday