I saw
these great pillows
the other day on Ashley's blog
Make It and Love It
. I immediately fell in love. Not only with pillows but also because I just got all that
same fabric, remember?
I have been so nervous about cutting into it, because I really do adore the prints, and because it's not cheap stuff to come by.
I do like that tie pillow tutorial a lot, but like I said, nervous about messing up such gorgeous fabric. So I decided to do something a little simpler. I used Candace at
Sparkle Power
's
Super Easy Removable Pillow Cover tutorial
. She doesn't lie. It's super easy. Each pillow took me 15 minutes, including all the ironing.
I picked up two 16"x16" pillow forms at Jo-Ann's yesterday. They were on sale 50% off so I got the pair for less than $8.
I'm trying to decide which couch they should rest on for now.
The brown upholstered one:
or the light colored microfiber: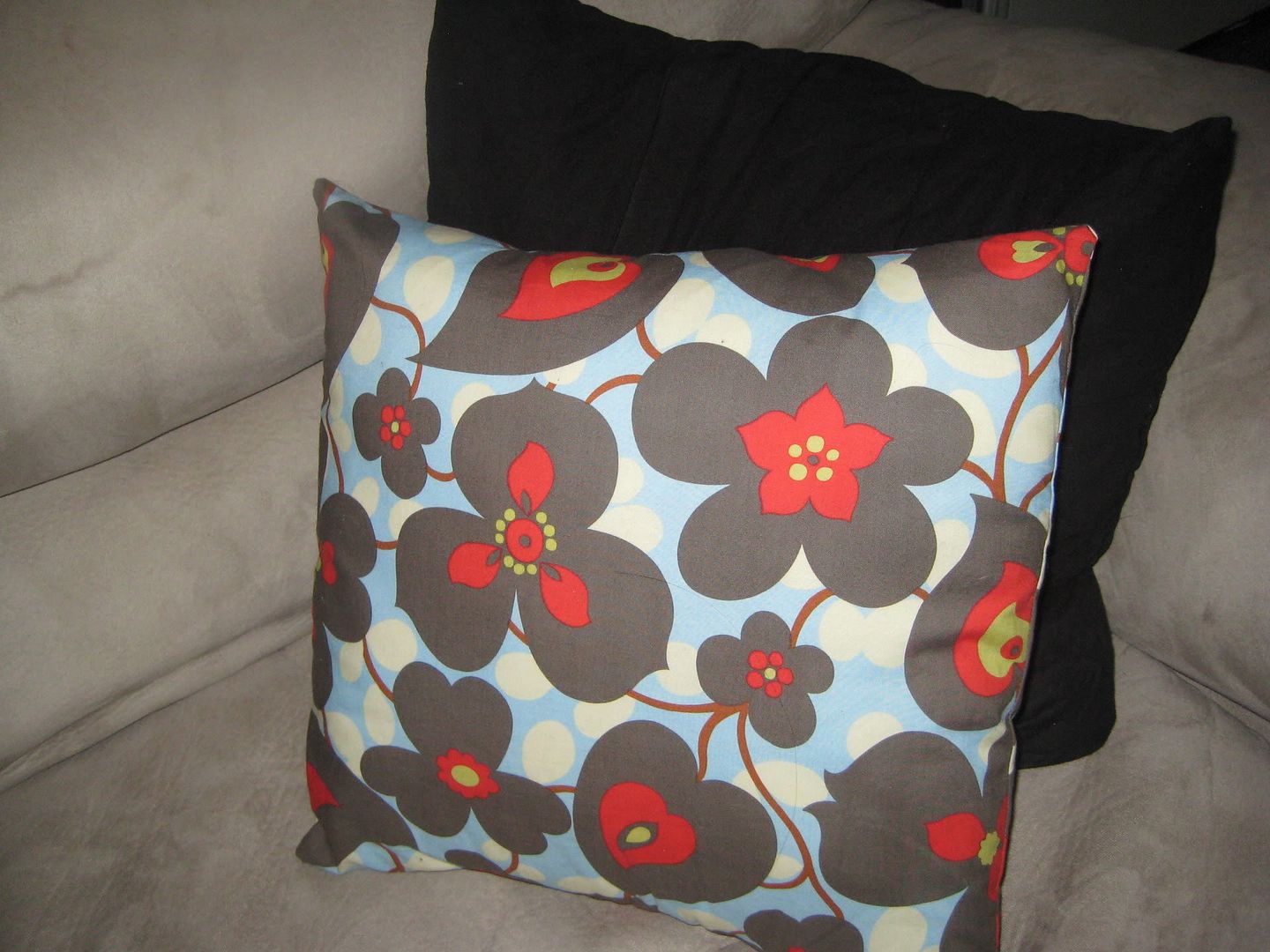 I don't love either couch. If I had my way I'd get a new set that was a medium grey color but for now I'm stuck with these. Maybe I'll get some slipcovers. Except the light colored one is 92" long. Do they make slipcovers that big??
And now that I made these two covers without freaking out or messing them up, I'm totally going to try the tie pillows, tomorrow. During naptime.
Onto other things, my mom and I went shopping on Friday with the little girls. It was nice to have some time with my mom. I love her, even if we do butt heads like crazy. We're too much alike and yet very different at the same time.
We found this great little hooded jacket at Target for the little one. $6!! It's part wool, very cozy warm. When we put it on her, she said "I so pretty!" *wub*
We also stopped at a thrift store. They were doing a "stuff a bag" sale - whatever fit in the bag for $10. They had these satiny striped curtains hanging up in the back of the store, I think they were just decoration/hiding the ugly walls but I shouted to the guy running the register "Are the curtains stuffable?!" hehe I was totally (mostly) kidding and he said "Well, uh, we sell everything!" A few minutes later, after shopping some more, my mom hollered to me (we're yellers apparently) that I should find a way to get them down. The guy overheard her and said if I want them I can have them.
They look great in the girls room between their white/circle/dot curtains, don't you think? And I love how when the sun is on that side of the house the light makes the curtains shine on the walls and turns their room pink and orange.
Oh and a few days ago, the little girls and I went to Michaels to check out their clearance sale. I found this for $1. One dollar!!! I wanted to stick it somewhere so I pulled out another one of my chargers and it's on the kitchen table. It need a different candle inside, or something else. Maybe more of those marble things. Any ideas? I have to be careful though, the little one is still in the stick-everything-in-her-mouth stage.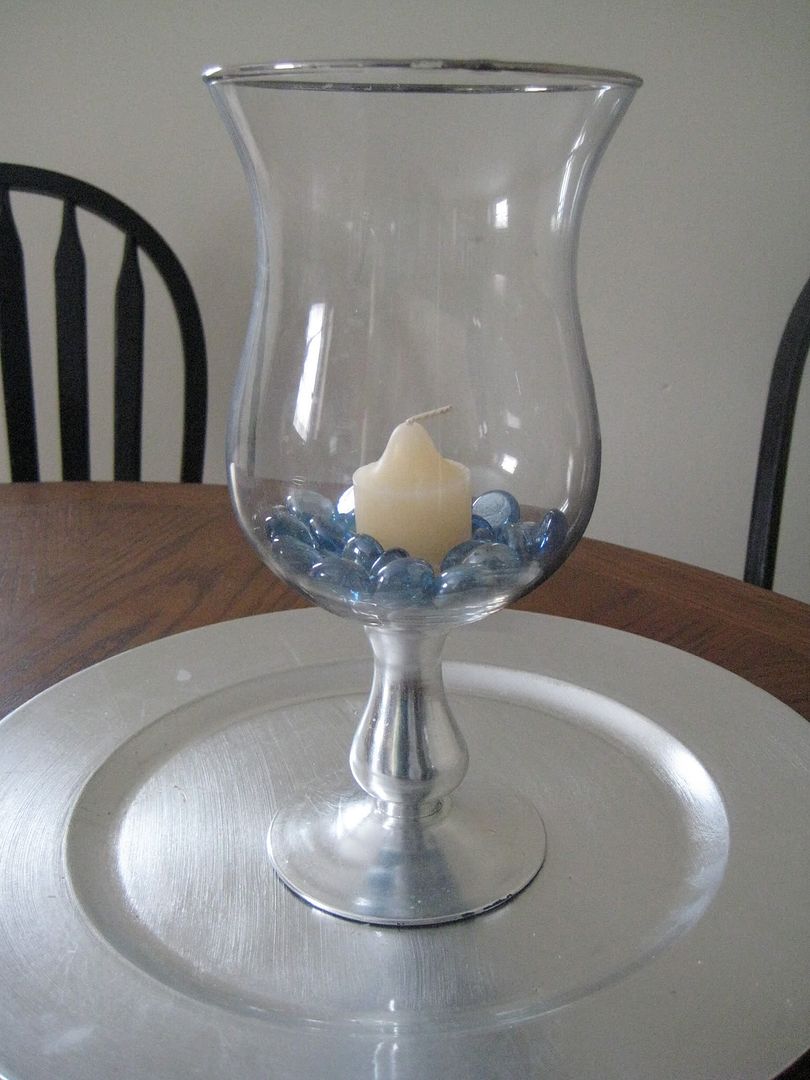 *****
Heather of
Mommy of 1 and Counting
is doing yet
another great giveaway
! This time for
Downeast Basics
! Head over and enter!!