I've been busy with a few orders on Etsy and wanted to post the results of my toiling.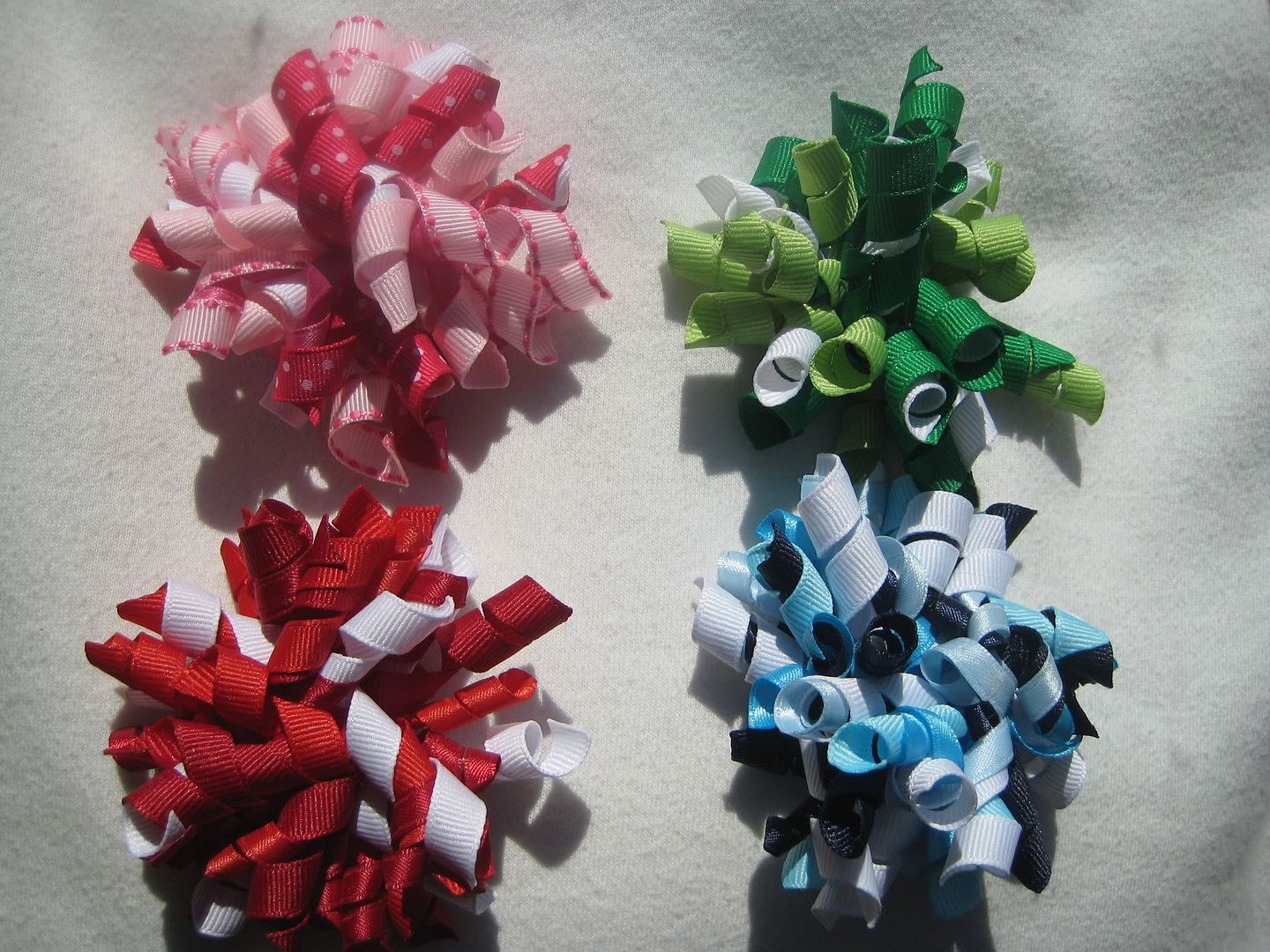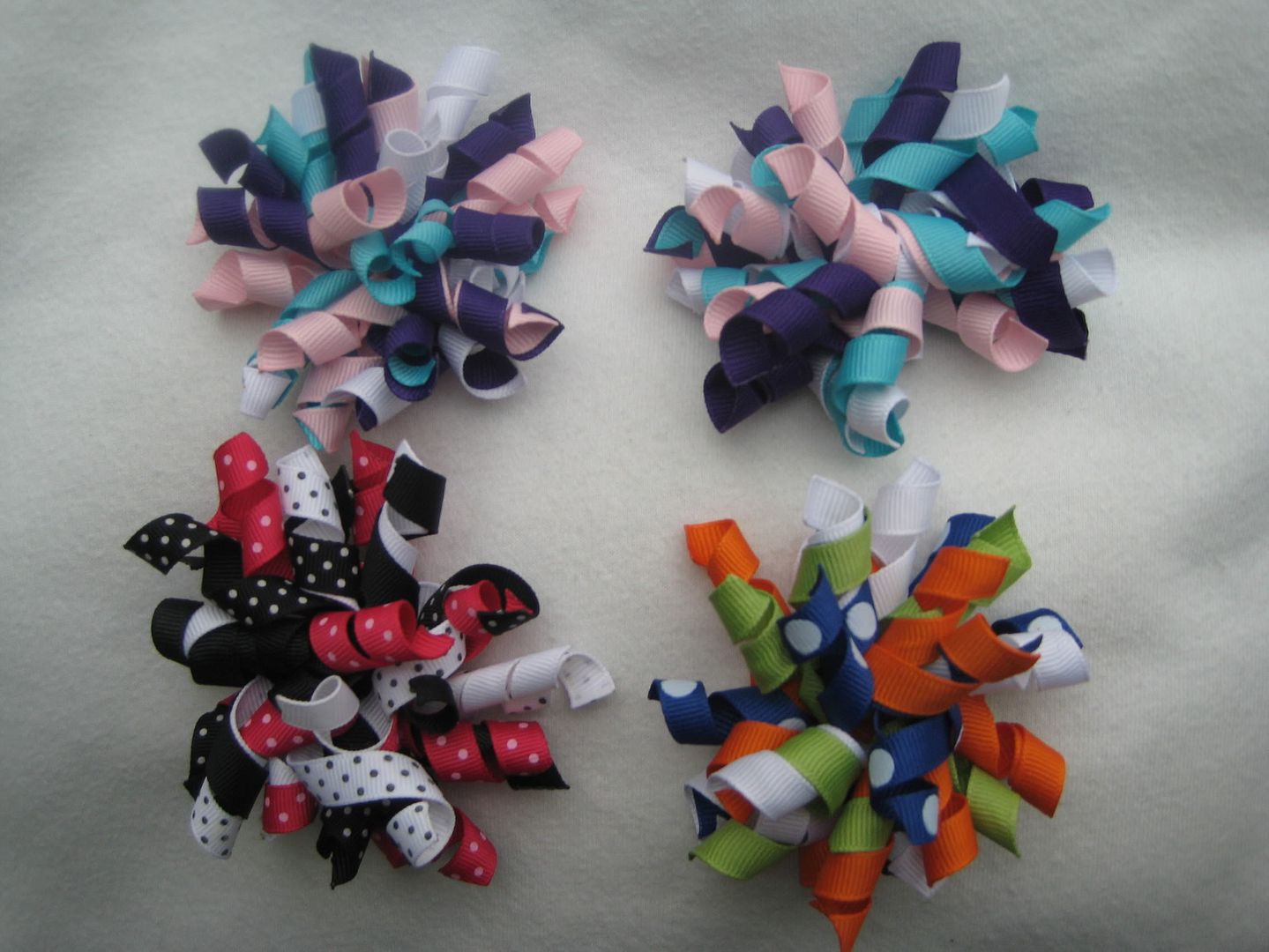 I just love the aqua/pink/purple/white ones and the navy/light blue one. I love making bows for other people, especially when they come up with their own color ideas, because it makes me want to make more for my own girls. Of course, these ladies don't really need more bows at the moment. We have so many!
And while I was baking/curling/playing with ribbon, I decided to play around.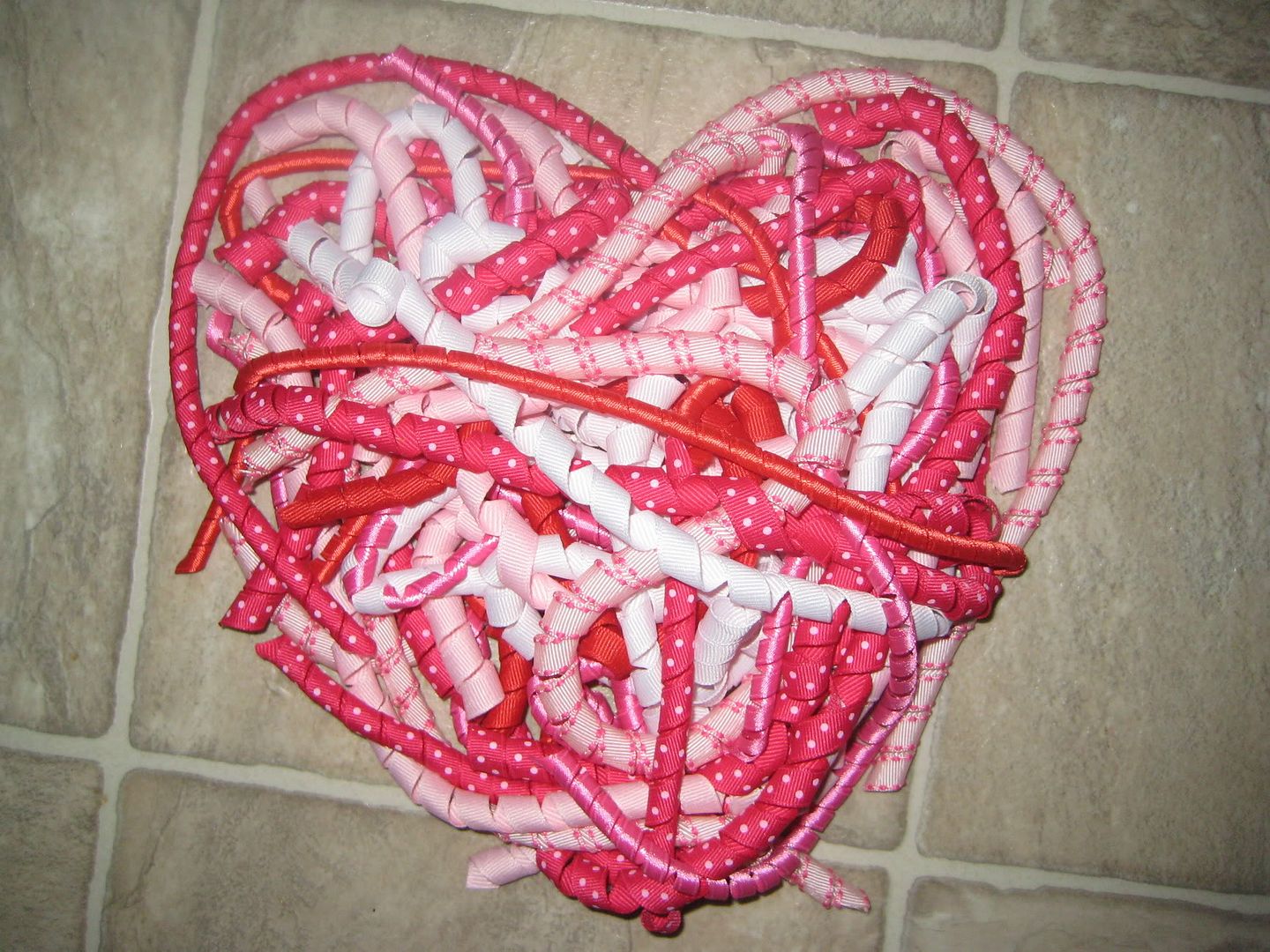 Love it.
I'm still working on a few things, will post them soon!