Except the Hubby thinks it's really stinky!! I bought myself a jug of the stuff because it's all over blogland and I figured it's time to branch out some.
I didn't want to start with anything that I owned that I would be worried about ruining. This is my first mod podging, of course. I remembered reading somewhere about turning a priority mailbox into storage for 12x12 scrapbook paper. I do get a lot of packages in the mail and had one of these boxes available. It's 12.5" x 15.5" x 3" in size - perfect for the paper.
I want to note here that priority mailboxes are free for use in shipping mail via the USPS priority mail. Please don't take a fresh box from the PO to make a holder like this. The only way they can offer these for free is if they're used the proper way - for mailing. If you RECEIVE a box in the mail, the way I did, then by all means go ahead and mod podge it up. Let's try to keep the postal rates down (no matter that they keep raising 'em on us).
Okay off my soapbox, this is what I made. I wish I had taken pictures of the process but I will when I make the second one. I made this one as the patterned paper container, and I'll be making one for solid papers.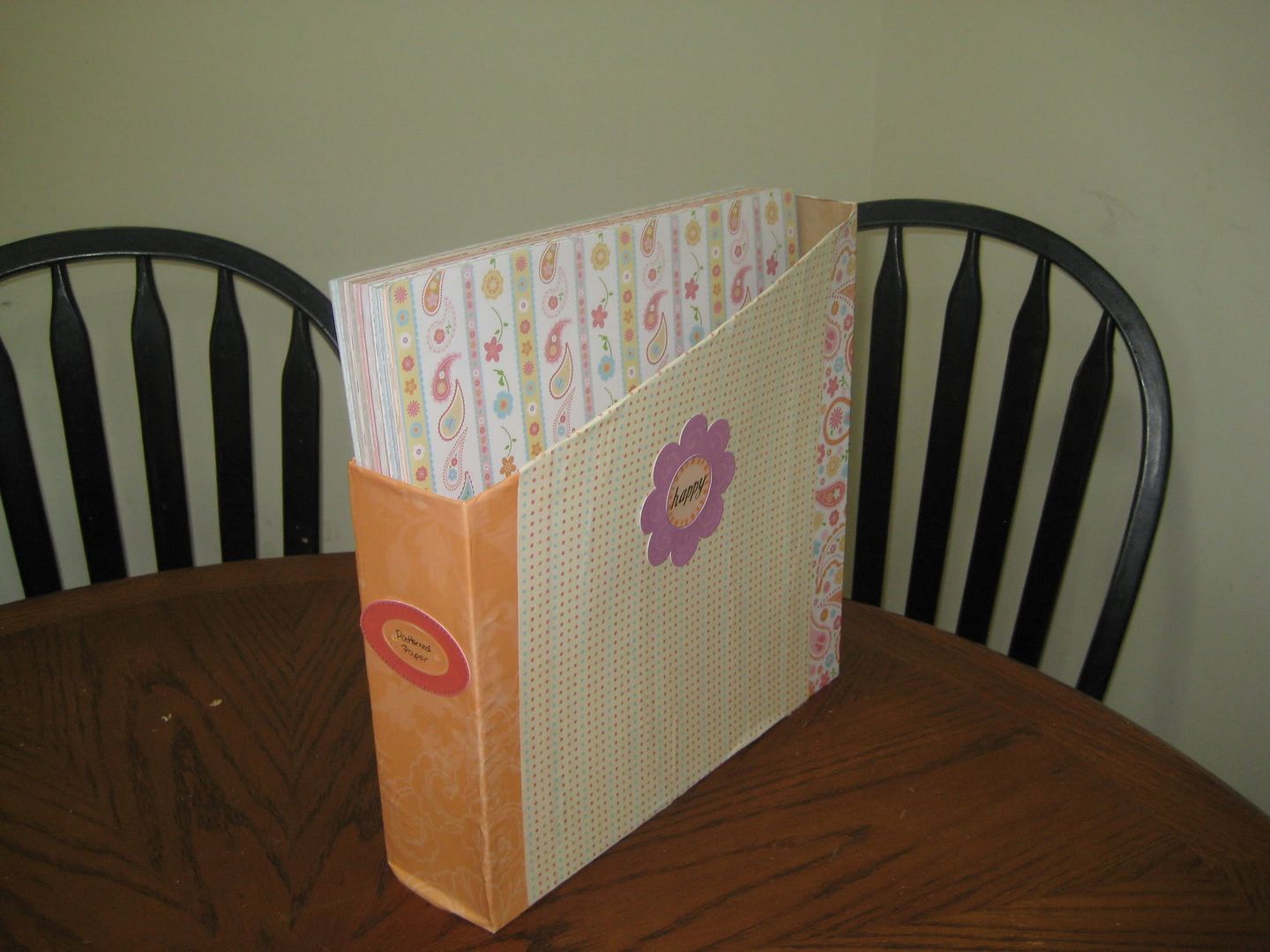 I also made this set of lower-case rag quilt letters using
this tutorial
by Jessica at
Happy Together
.
I love how they came out, although I have to make more of certain letters, namely "i", "e", "l", "a", and "n" (letters in the girls' names).
The little one and I were playing with them today, and I "wrote"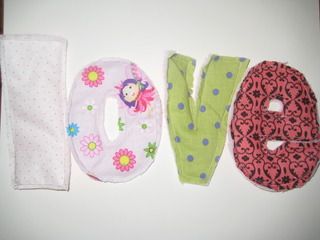 Which gave me a fun idea for a project - I'll post them tomorrow!!