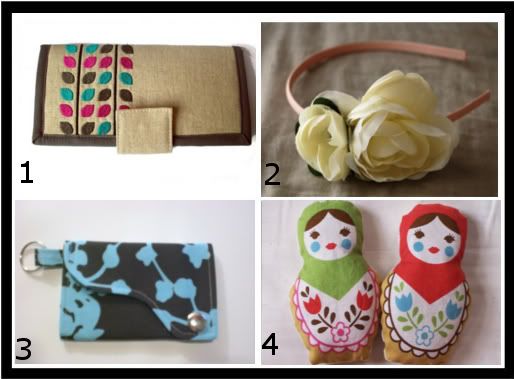 1.
Embroidered wallet in Reaching Leaves
by
LBaccessories
2.
Cream Bloom Headband
by
littlehoneypies
3.
Tri-fold Credit Card / Business Card Holder/ Wallet/ Keyfob
by
cassylaintotes
4.
Pair of Russian Matryoshka Doll Organic Lavender Sachets
by
geschichtenvonkat
Supporting local crafters is important to me. I frequently type my home and nearby states into the
Etsy Shop Local
The above sellers are from New Hampshire, Maine, and Massachusetts.