I'm positive I've seen this done somewhere else in blogland, but I couldn't find the post when I went to work on this project, so I sort of winged it. My middle one had a pair of jeans with a roughed up knee, it was pretty much non-existent. They were otherwise in good shape, and also one of my favorite brands of jeans for kids - Oshkosh. I couldn't just toss them!
So I grabbed some pretty pink fabric I had bought at a 50% off clearance sale at Jo-Ann's and went to town.
I wish I had thought to take pictures of the process, so this isn't really a tutorial, but the kids were actually being quiet and playing ALL TOGETHER!! which is a very rare occurrence, I knew I didn't have long to get it done.
First I cut the jeans off about an inch below the zipper. Then I cut 2 pieces of the fabric 3"x44" and sewed the ends together to make one continuous loop. I hemmed it real quick about a half inch then went ahead and gathered the top, using the ruffling step in
this skirt tutorial here
. I cut 2 more pieces, this time 6"x44" and did the same things - hem, gather, ruffle.
I placed the 3" ruffle right side against the right side of the skirt, matching up raw edges, then placed the 6" ruffle right side against the wrong side of the first ruffle. Sewed it all in place, backstitching a few times over places I knew would need it (like the front, below the zipper). And then I top stitched to help it lay flatter than it was. That's it! Easy peasy! Took about a half hour, including all the gathering and cutting.
Pictures? Okay, here's some pictures. She's calling it her Lovey Day Skirt. How cute!?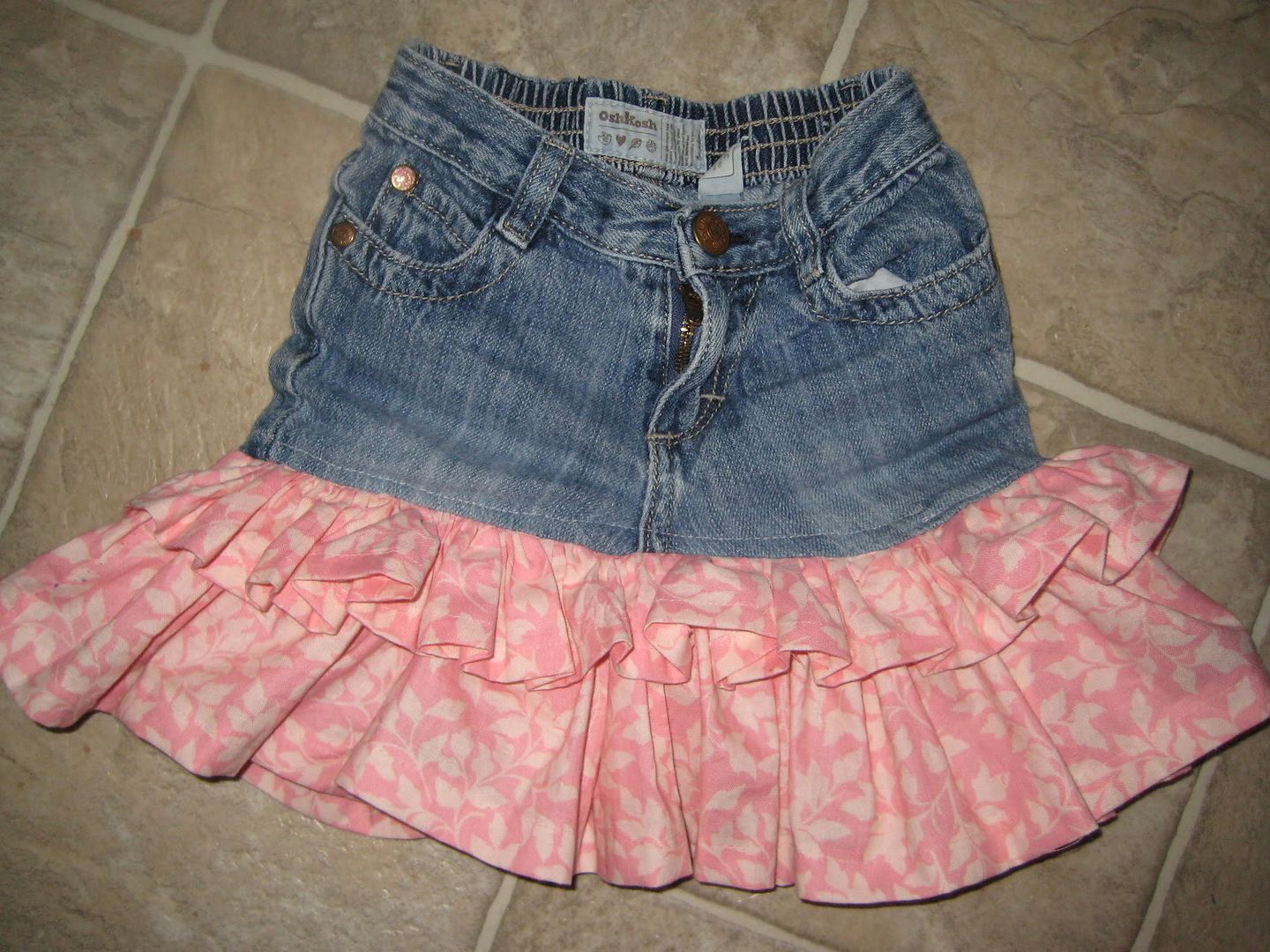 Don't you just love those pockets??
And on (with grey leggings...I don't know about this one haha)
Oh and a sneaky peaky of something I've been working on for DAYS and hope to finish tomorrow...or Friday we'll see!