I got an idea in my head and just had to try it out. I want to note here that I don't have a ballpoint needle on my machine, which I'm told would have made things easier. Also it would have been nice to use a serger, but I don't have access to one for another week or so, so I had to make do with my sewing machine.
I wanted to make a shirt that would look good alone in the summer, or layered over a tee when it's cooller, for my daughter. I had this knit fabric I picked up super cheap at JoAnn's when I worked there and figured I should put it to use.
First I cut two trapezoid shapes out. I used another one of her shirts to get the basic shape I wanted, and cut it a little longer. I also needed some pieces to make the straps. Ignore the 4 pieces here, I ended up cutting two pieces that were 3 inches by 7 inches.
Next I lettuce edged the hem. I accidentally figure out how to do this by zigzagging the edge and pulling from the front and back. I knew how to do it with a serger, but am thrilled I can basically do it with my sewing machine.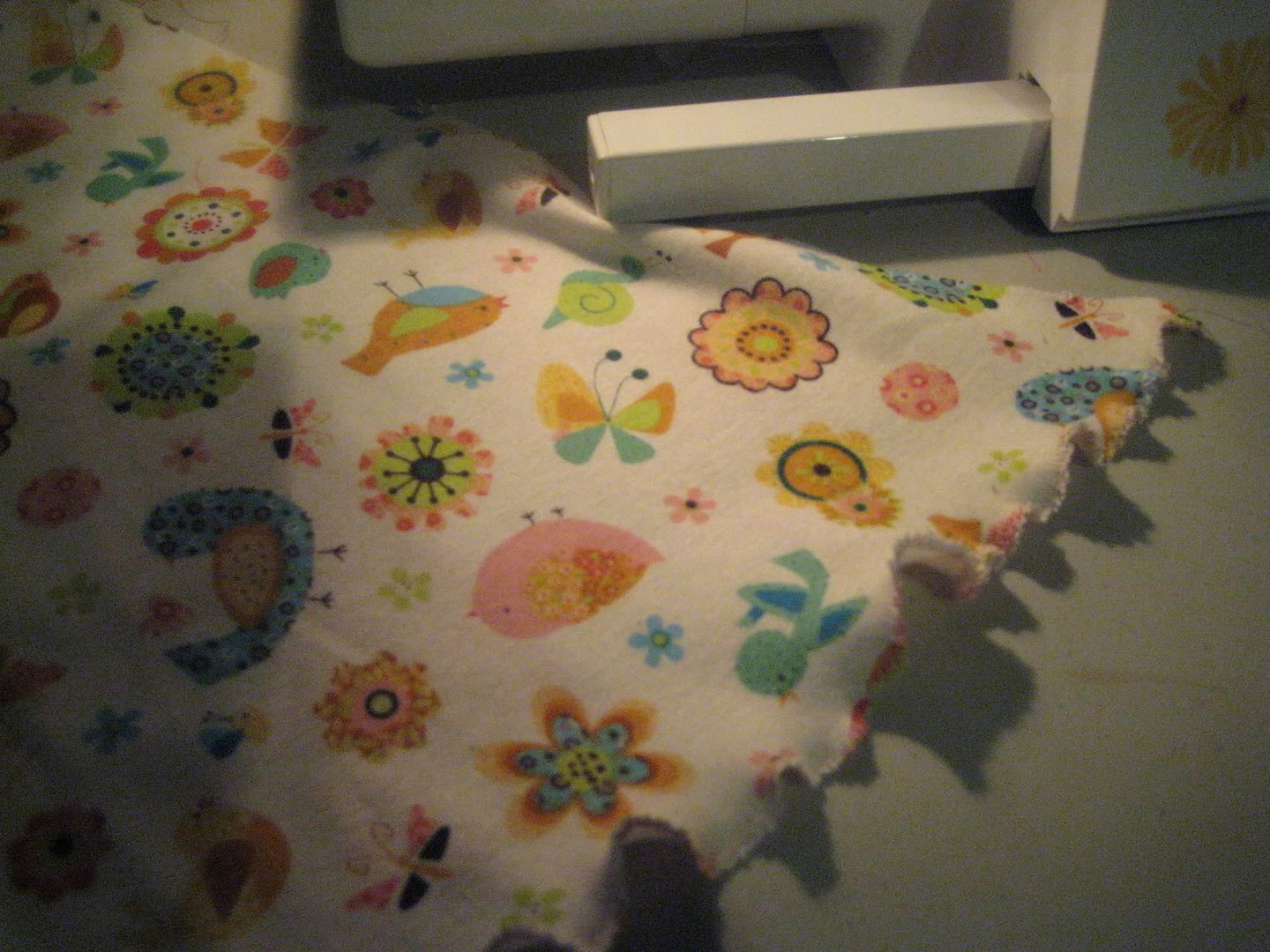 Once the edges were done, I cut curves out near the top to make room for underarms. Then I folded the sides in and stitched down.
To make the straps, I fold them in half lengthwise and stitched down the side. I tried to use 1/4" seams. I then turned them inside out.
I attached the straps to the right side of one of the sides of the shirt.
Then I flipped the piece over and folded down the top, then stitched across. After that, I flipped it over and stitched across the straps one more time to make sure they were nice and secure.
I did the same thing to the other side and it looked like this...
Next I pinned the to shirt pieces right sides together matching up the arm holes and hem. I stitched down the sides and flipped it right side out.
And the completed top! (with a matching tee underneath)
After I finished I decided I really want to make these with regular cotton fabric. I think that's what is on my agenda this weekend :) We'll see!