I thought I'd post a closer picture of the girls' stockings. As I said before, these are handmade. My mother in law and I had made two in 2007, one for Brianna and one for Caylee. We picked out the fabrics and sewed them together and cut out the stocking shape for the front. Then I picked out what pieces I wanted for the appliques, traced, cut, steam-a-seamed, ironed forever and ever (at least it felt like it). Then I handed it off to my mother in law who put it all together. I wish I had a picture of the inside (I'll try to get one today). It's this nice soft cream colored flannel with little stars on it. The backs are green wool felt.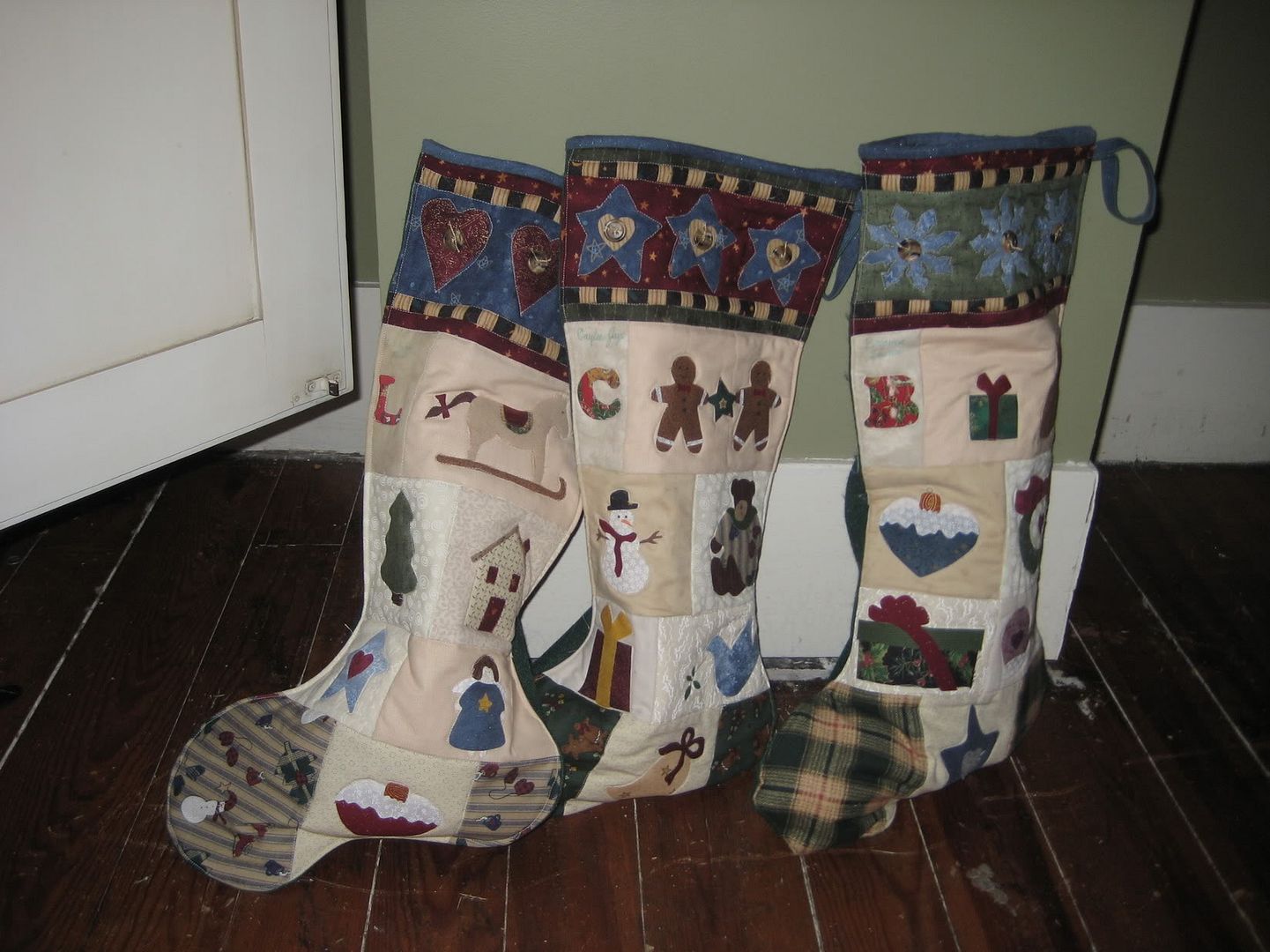 When Lillian was born, my mother in law helped me make another for her. Luckily she still had some of the fabrics we used so they pretty much coordinate. I love them.
Although next year I might make some using
this fabric
: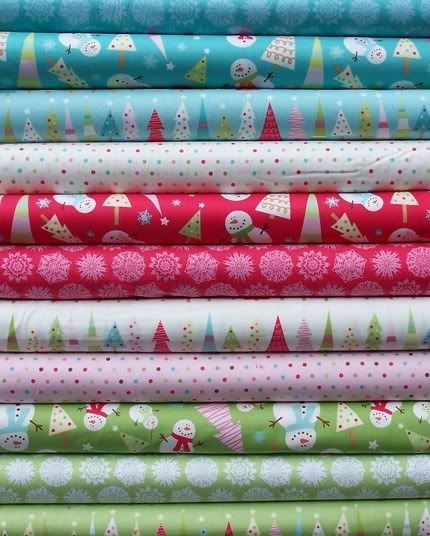 photo courtesy sewlovechristmas on etsy
If only the Hubby would let me do a pink, aqua, lime, red, and white Christmas! How fun would that be!