Finally I have pictures to post! I've been busy sewing along and crafting.
In November, my big girls went to Florida with my mom and stepfather to visit my sister, brother-in-law, and nephew. The girls also got to see my brother, dad, and stepmother too. Since they were driving the entire way from New Hampshire to the panhandle, we were worried about keeping the girls entertained. I whipped up a few things for them to take along.
First I made these tote bags for them to carry their supplies in. I used this
tutorial
from
Skip to My Lou
. They came together so easily and so quickly using this tutorial, I highly recommend it.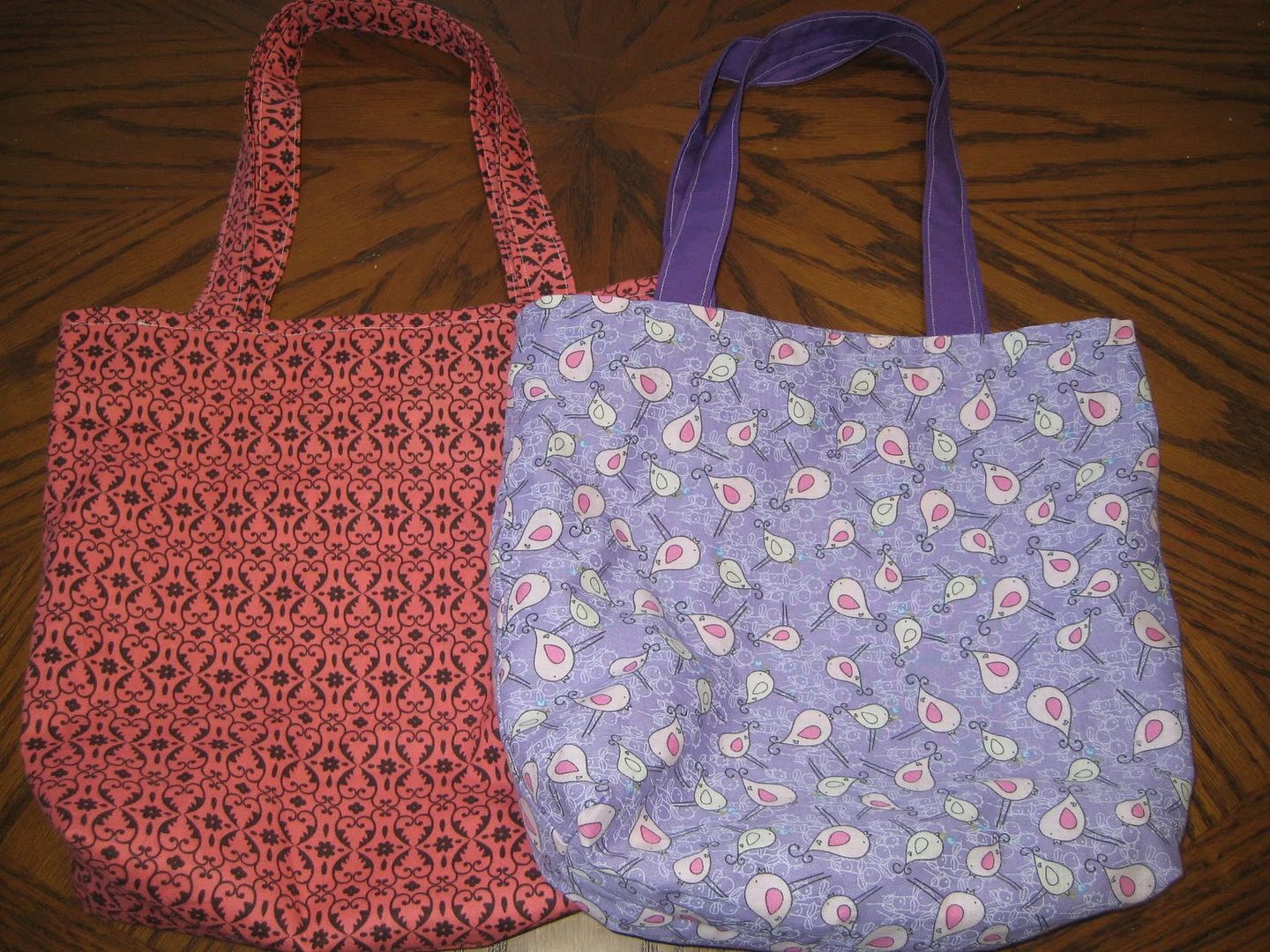 I thought they might like some crayon rolls to go along with the notepads and coloring books they'd be bringing along. I followed this
tute
, another from Skip to My Lou. Sewing felt can be a bit difficult, as it gets bulky but these turned out okay for my first time. I don't own pinking shears, but I'd like to get some, I think I like the decorative edge much nicer than my straight one.
The girls really wanted chalkmats too. I wasn't truly up for making them, but my stepfather said he'd pickup some chalk for the girls if I put them together. So here's one of the ones I made (I can't seem to find Cay's monkey one). I rushed, this is sloppy, I'm hoping my next ones come out much better but the girls love it no matter how messy it looks. I didn't really use a tutorial for this one. I just sort of looked at other chalkmats online and guessed.
I made a few other things, but I have to wait to share them till after the holidays because they're gifts for people who checkout my blog.
We have, however, done quite a bit of baking. I dug out the "New Betty Crocker Cookbook", which once belonged to my mother in law and is not so new anymore. We got the recipes for gingerbread and sugar cookies, so we could make them all from scratch. Let me just say molasses smells really gross but in the end the gingerbread cookies came out really yummy. They smell like Christmas!
We didn't have any regular cookie cutters (I thought we did but they disappeared). So we used play-doh cutters! Haha! Not very festive, but we have more of a zoo in cookies than holiday cheer. Check out the alligator, dolphin, and giraffe!
And when we made the sugar cookies, we thought to try using our food coloring. It's the gel kind and it didn't work out so good. Next time we'll have to figure something else out. Of course Caylee wanted green cookies (which look a little weird) and the red ones came out more like marbled than anything else. But they're yummy!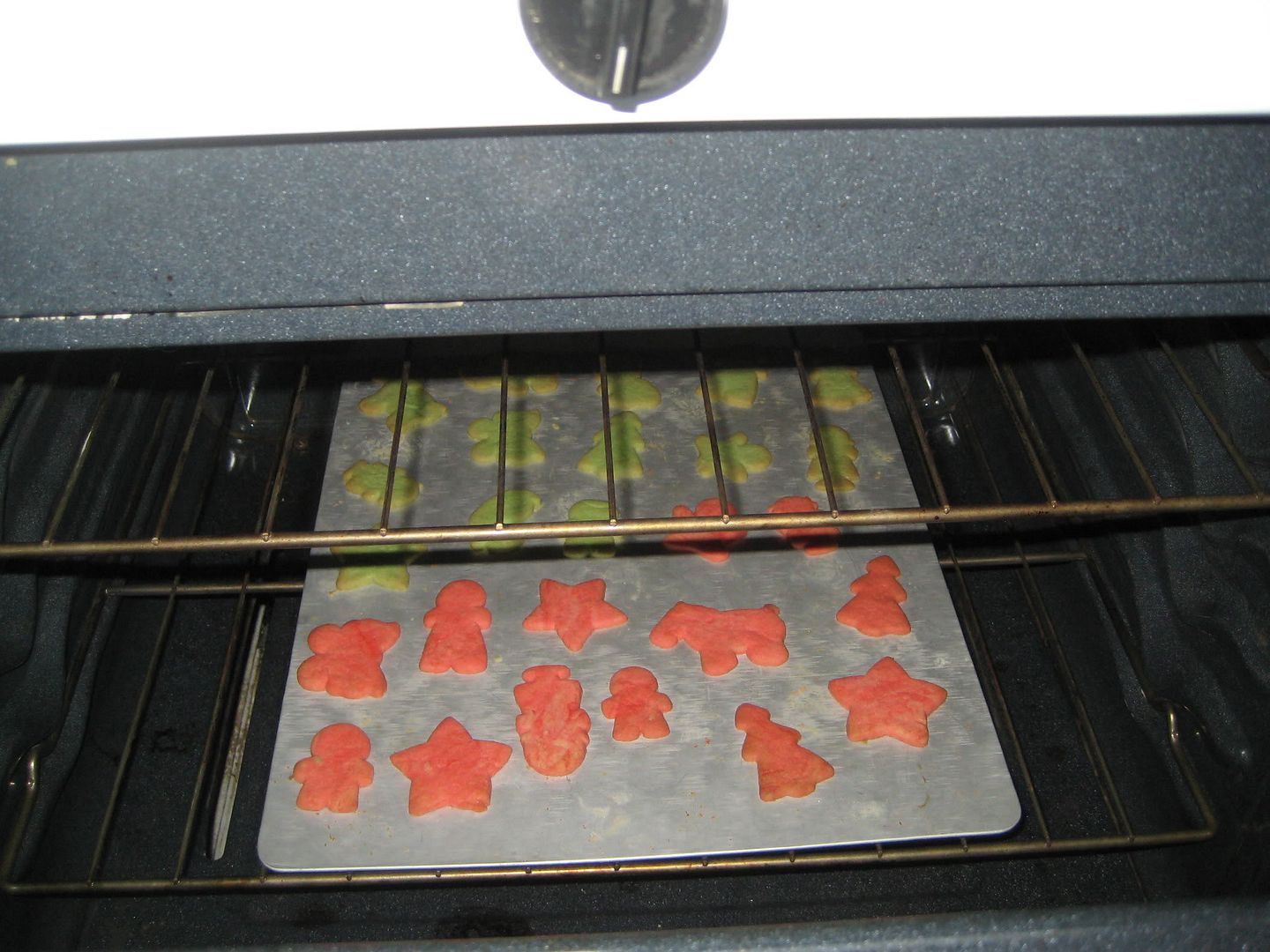 That's about it! I hope you're having fun getting ready for the holidays and enjoying your family too!