My middle daughter had her orientation for preschool yesterday. This weekend I worked hard to put together a cute skirt from some yummy Ikea barnslig fabric. Cay loves hippos. We read books about hippos every day and she talks about them often. I think the word "hippopotamus" just sounds fun to a three year old. And of course her favorite color is green so what better way to combine the two than in this fun skirt? When I was all finished I realized I had tons of scraps and a bunch of fabric left over so I whipped up this headband using the
ten minute tutorial
that I used for the doll headband. She looked adorable, don't you think?
My silly little preschooler, can't help but be a supermodel somedays!
Last night I was feeling a little down. I had everything ready to put together Brianna's birthday dress and realized I needed interfacing. Not wanting to go out yet again, I decided to work on something else and save the dress for today (or this weekend, hopefully no later than this weekend). In the end I put together this simple comforter for the baby. It's made with Bubble Gum Giraffe knit interlock, batting, and on the reverse - I repurposed a white and polka dot sheet I found at the thrift store for just a couple dollars. It was full size and the polka dots match the ones on the giraffe fabric perfectly. I'm still new to the whole sewing on stretchy fabrics process so the knit bunched and puckered when I was stitching across at the end to hold the batting in place, but for a 17.5 month old little girl, I think it came out okay, yeah?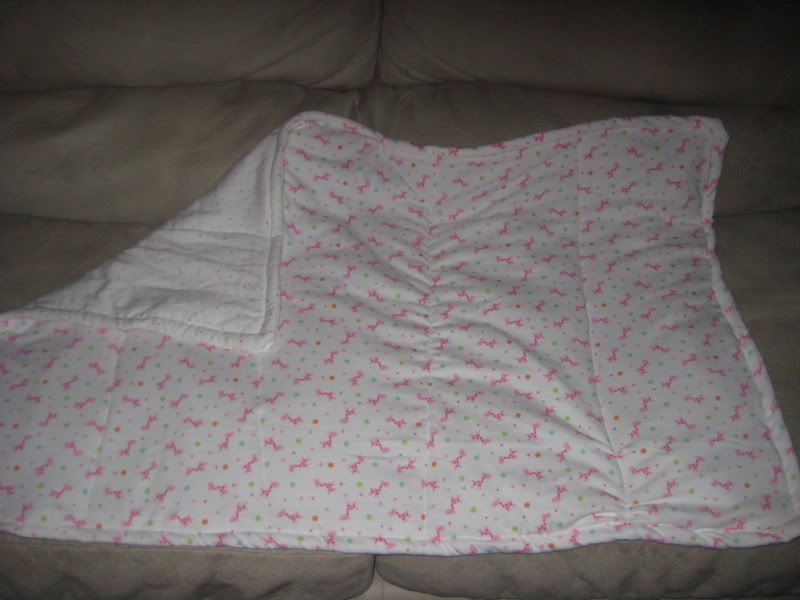 Any other mom's out there have little
girls
that love bugs? My big girls are fascinated by caterpillars at the moment. Brianna is learning about butterflies and everything that comes with them or is connected to them and she's passing that knowledge down to Caylee. Last night they found a fuzzy caterpillar on our back steps and had to set him (or her?) free in the yard.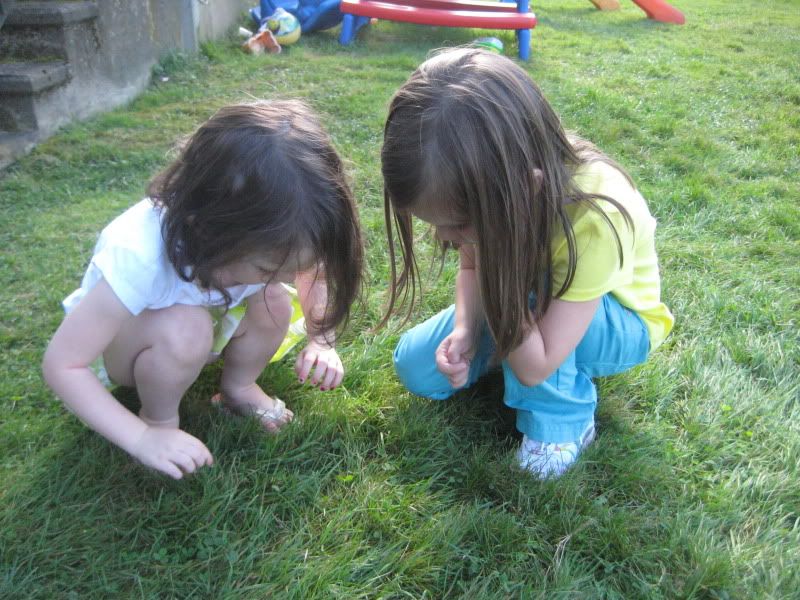 Thank you for looking!! Please come back by soon!