Last night my hubby's friend treated us to Chinese food for dinner. He spends so many evenings visiting with us and joining us for dinner, it was nice of him to provide the meal this once. After we finished eating, he passed out our fortune cookies. Their's were silly, I can't even remember what they said. But mine...mine was perfect.
"Consume less. Share more. Enjoy life."
How sweet is that? I want to print that up and frame it to hang up in my craft space.
Speaking of my craft space, I haven't been spending much time there. I made a promise to myself today to get back down there tomorrow and get some sewing done.
But I have finished up some crafts. For your viewing pleaseure, pictures of the things I've made lately.
The korker bows from the giveaway (I have to get pictures of the clippies, my battery died after I got these all taken). I sure hope Amanda's nieces love them!
Some more korkers I made for sales and trades: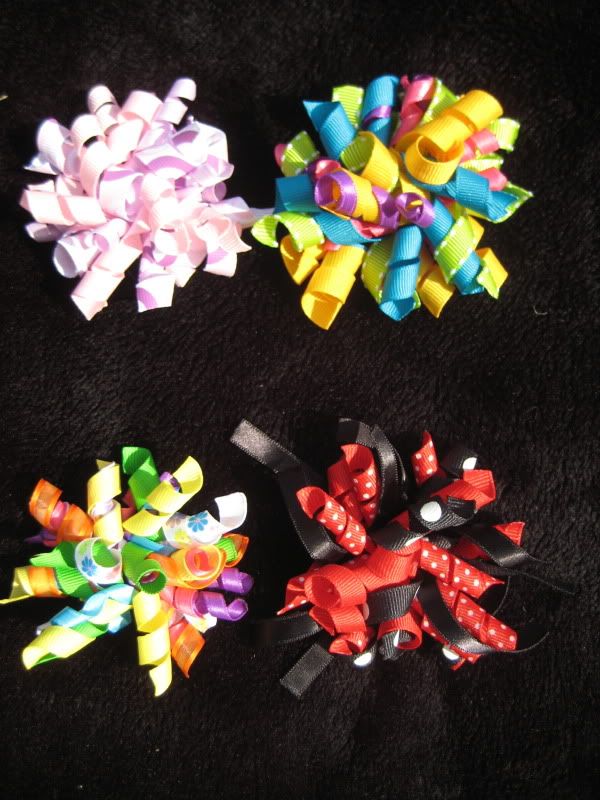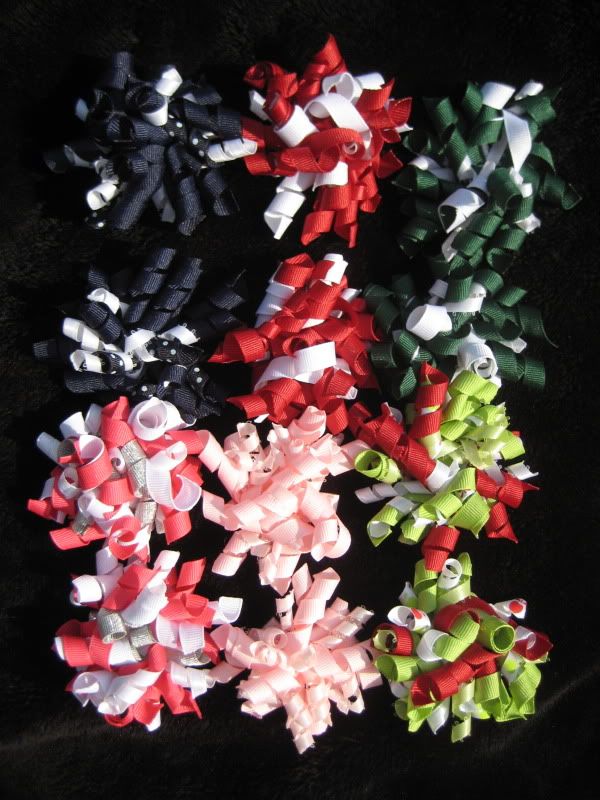 The pj pants I was talking about in my last post. I'm so sad about these. I really need more practice with waistbands if I ever want to make the yummy ooga booga ones for the girls before Christmas.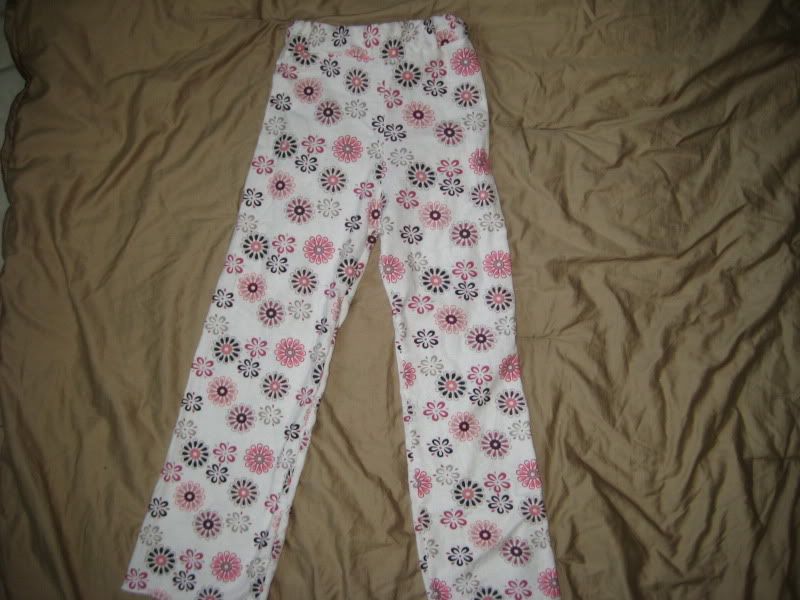 In this picture - the yummy bamboo velour pillowcase and some washcloths (flannel/flannel apples, OBV/flannel birds)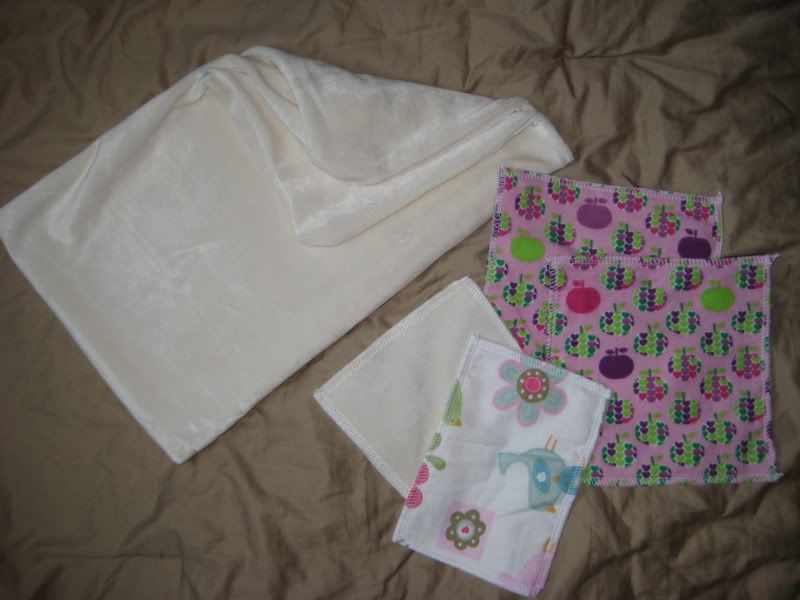 Some things for the girls - the dolly blanket, 2 skirts for my oldest's American Girl doll, and a tutu for the doll as well (We call her "Sara"). There's also a felt egg and a little stuffie I made for my middle child. The egg is a bit plump, I think I need to try laying quilter's batting inside instead of stuffing it next time.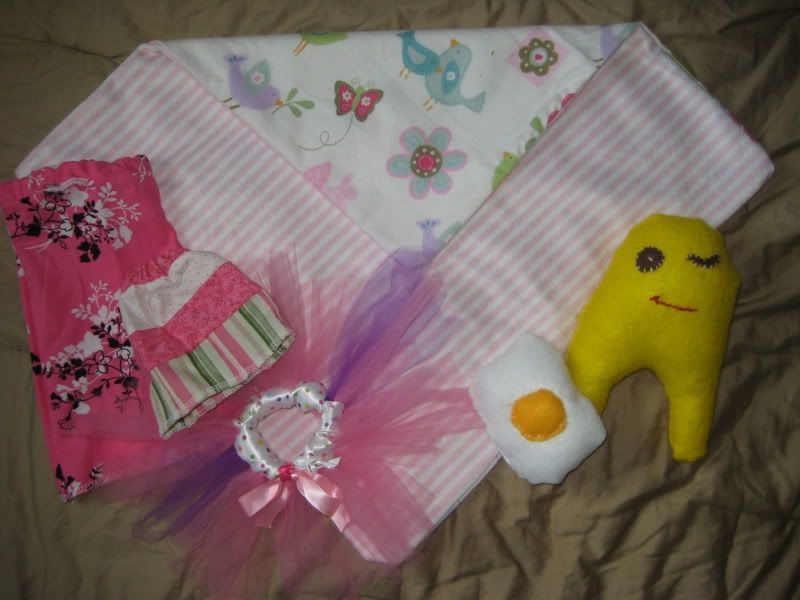 And just for fun, a picture of my littlest one. We had to switch her to a big girl bed two nights ago because she keeps attempting to climb out of her crib and thus getting her chunky little thighs stuck. It's hard to believe she's almost 17 months, I'm having trouble dealing with her growing up. I just wish she'd stay this little and fun forever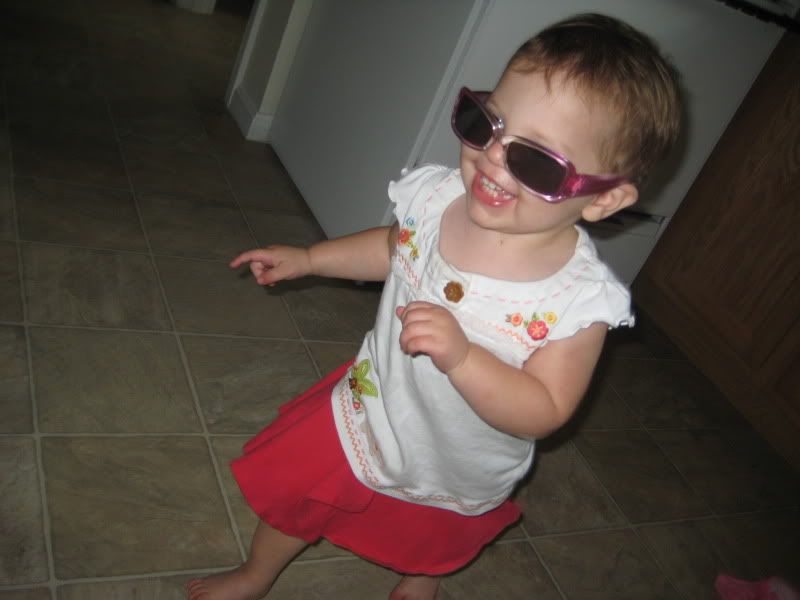 And a little updating on my Christmas list. I decided I want to make my nephew some cloth blocks. My brother in law is in the air force, so I'm in search of some cute airplane fabric. Something bubbly and cute, but not cheesy, you know what I mean? It'd be nice to use different texture fabrics, maybe some ribbon for fun/teething/baby delight.
I also thought it'd be nice to make a little lap quilt for my Gram, maybe one for my Nana too. It depends on how much I get done, and how comfortable I feel with my sewing. I'd probably machine quilt them because I don't have the patience for hand quilting. Many props to you hand quilters!
And that's about it :) Thank you for stopping by (Kasie!!) I hope you liked what you saw!