Yesterday, my oldest was scouring through my notions bucket, asking me what this was for, what that did, and on and on. Until she came across this navy blue zipper. She absolutely needed me to make something that zipped for her. Of course I'm without a sewing machine at the moment (hint hint: Mom hehe) so I told her I'd have to sew it by hand and that I'd never sewn a zipper before so I wasn't sure how it would come out. Now, children have all the confidence in the world in their parents and she was just positive I could do it. So I did. And my stitching is wonky but the pouch is functional. I love Sandi Henderson fabric and just happened to have this corduroy from her Ginger Blossom line lying around and voila! A zippered pouch is born.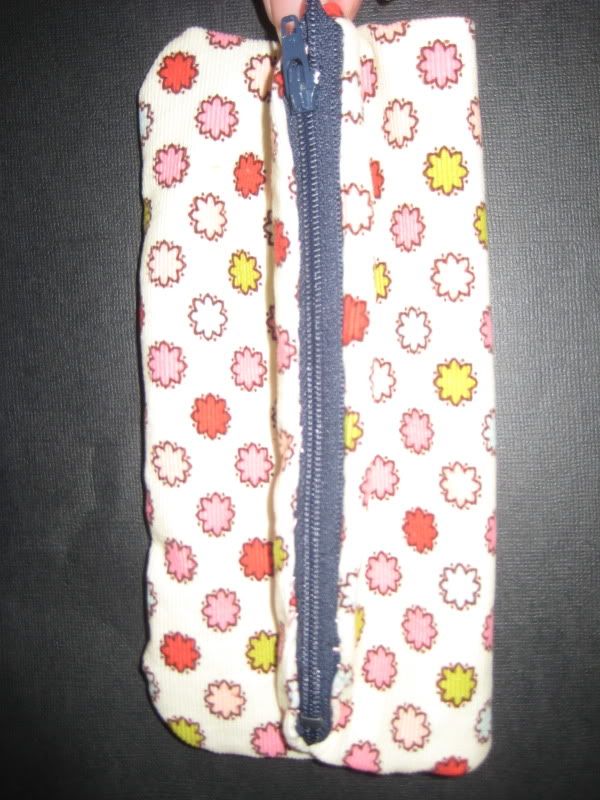 Here you can see my funny handstitching
And my darling modeling it
While we were at it, my three year old decided she'd like something of her own, so we made a pair of mini korkers to match the outfit she was wearing.
Thank you for looking!