So I started this mini kit and got caught up with everything else that's going on in my life and forgot! Forgive me! We're house hunting, I started a temporary job full time at a great place, and well, I'm beat. BUT I have papers for you!! I hope you like them. There are 11 papers total and the elements should be up and ready for you by this time next week. I'm calling this mini kit Modern Luxe.
Click on the image to download. I'd love to hear what you think about it :) Feel free to leave a comment!
And finally, some LOs. These were done during some of the [i]NSD events at Scrapmatters.
This first one was for a speed scrap at SM, on 5/1/09. I'm pretty happy with how it turned out, what do you think?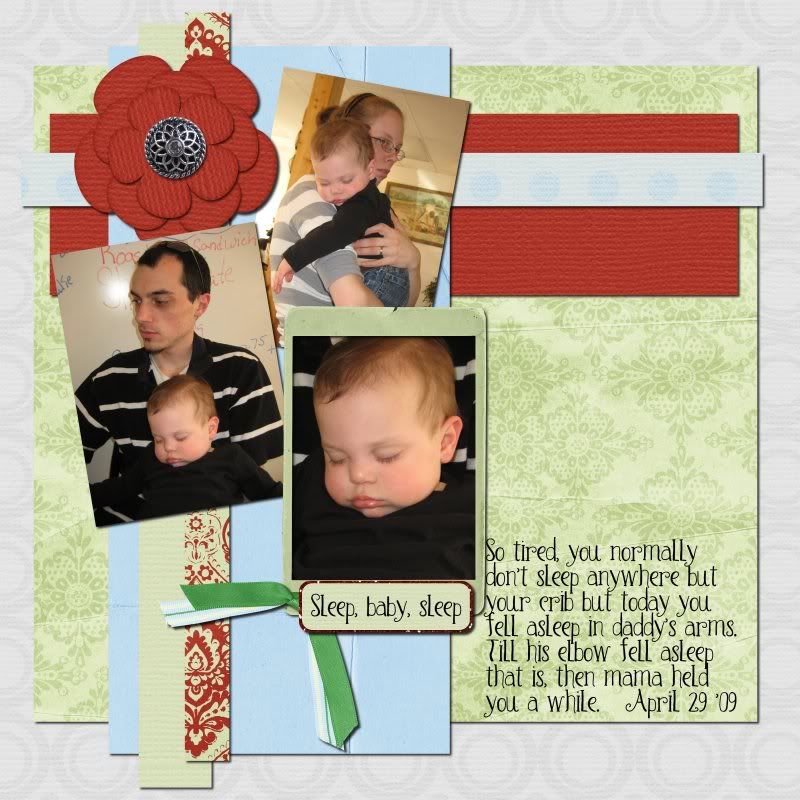 Credits:
"Family Ties" - Jeni Hopewell
Font - Waterfalls
For this next LO, we had to show our idea of paradise. I used some photos from my trip to the Navarre Florida area in February to illustrate paradise. Looking at it makes me so happy, I have it set as my desktop background now. I can't wait to go back.
Credits:
Page kit - "Hawaiian Happy Hour Mega Kit" - Scrap Matters Design Team
Scatter - "Love & Family Glitter" - Scrappy Pony
Font - Waterfalls, Missed Your Exit
I don't tend to scrap about myself, but lately I've felt like I need to. To get myself in the swing of things, I used a photo of myself in the May Inspiration point at Scrapmatters. I love this kit by Wendy at WM2. It's so versatile. It can be super girly or nice and serene.
Credits:
"Shabby Chic" - WM [squared] Designs
Font - Waterfalls
For the Matter of Scrap/Snap (I can never tell which it is) we were to take photos of flowers. I had taken some of our daffodils, which I used in my April Challenge Kit for BAM as well and I just had to scrap them all. I really am happy with how it turned out.
Page kit - "Plenty of Sunshine" - Mickey B Designs
Alpha - "Basic Brown" - Jennifer Barrette
Font - Waterfalls
I think that's all I have the energy to upload. Thanks for stopping by! I hope you'll come through again soon!!