I really like using templates. I do. I like altering them when I use them in my LOs to get to where I am happiest. BUT I use GIMP. I know, PS is sooo much better. But you know, it's soo pricey. I'm hoping to get it soon (as in my ex has decided I can have my discs back! we'll see how that goes). But until then GIMP it is. Well it seems my laptop thinks using a template in GIMP is like overexertion and when I get to the nearly-finished-point, it locks up on me or slows wayyy down and says "Not Responding".
*sigh*
I worked on a template during an SM speed scrap today. It was looking awesome. Crash. I give up haha. From now on *at least till I figure something better out* I'm going to stick with from scratch LOs.
Anyway.
Here's a LO I did last night, using a template, before today's fiasco. It took me many tries but I managed to get it done. The LO was for SM's Tuesday's Template chlg. I *think* it was this past Tuesday, the 14th.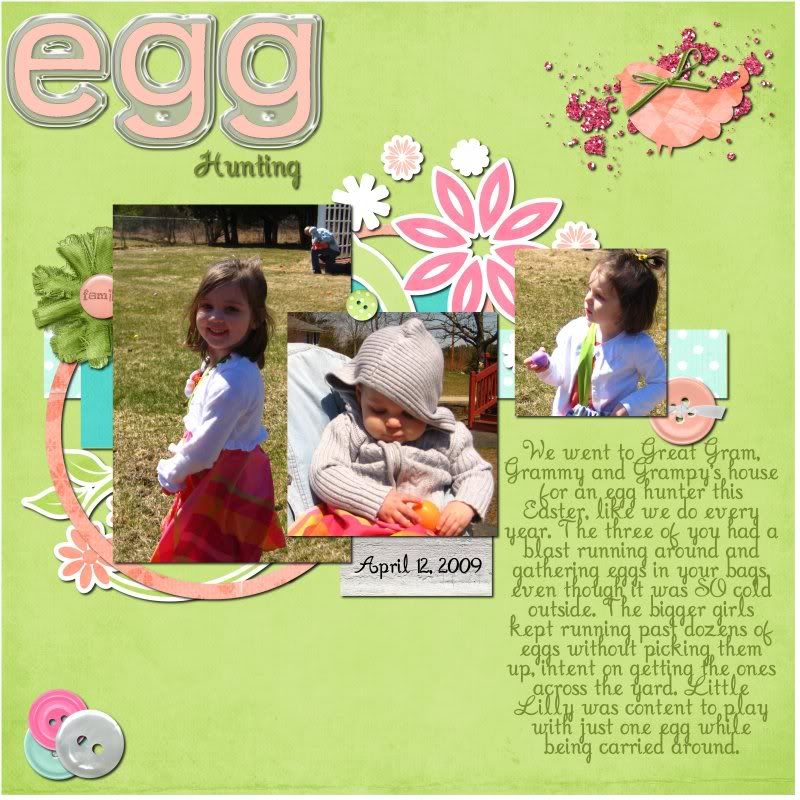 Credits:
Template - Sahlin Studios Template 4/14/09
Page kit - "Spring Blooms" - WM [squared] Designs
Alpha - "Clearly Outlined", recolored - by Tracie Stroud
Font - Missed Your Exit
Thanks for stopping by!!