I so planned to do a LO last night for the BAM weekly challenge. Instead I got tied up making a bunch of bows for a nice woman and went to bed early. In case you'd like to see, these are my newest bows:
These ones are "sets", they're slightly smaller than a full size bow (about 2.5-3 inches) and come in pairs. I typically sell these for $6/pr plus shipping.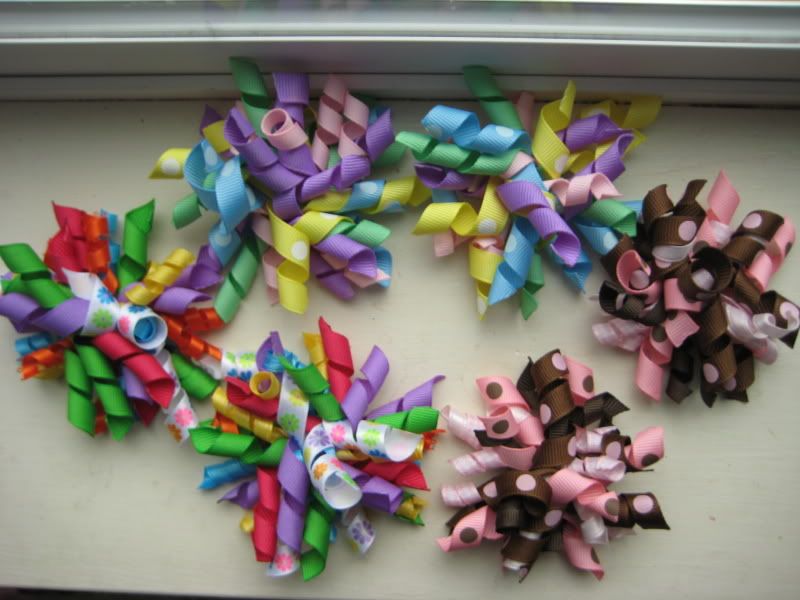 These are full size, which are between 3.5 and 4 inches wide: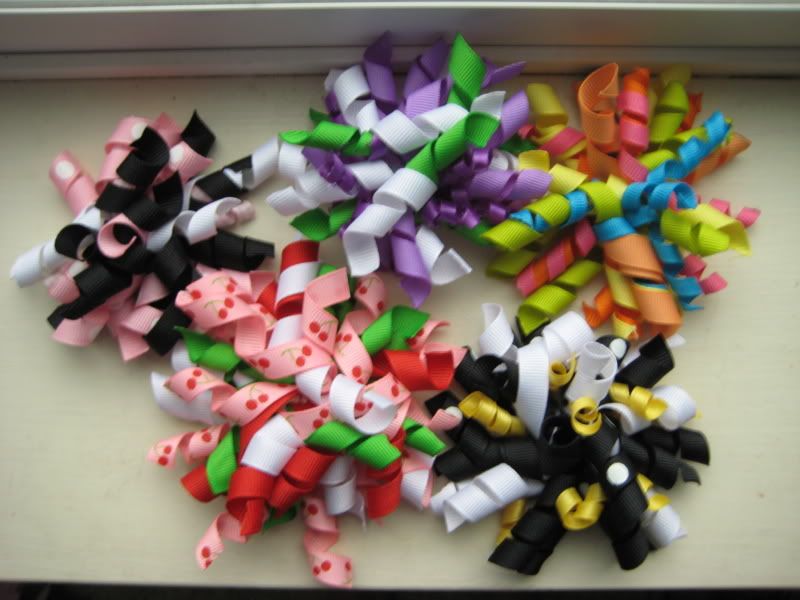 I'm hoping to get some LOs done today but I have another order of 6 sets to do and I need to bake some more ribbon, which takes forever!
Don't forget to swing by on Thursday to check out the April color challenge blog train from BAM!